CBSE Class 12 Physics Sample Paper 2021 with Marking Scheme has been provided here. Students who are going to appear for the upcoming board exams can take help of the resources like sample paper and marking scheme pdf to strategize their preparation plan. CBSE class 12 solved Physics sample paper is provided based on revised CBSE Syllabus 2020-21. By solving the sample papers, students will be able to now their shortcomings and while working on them, they will thereby improve their performance. Check the sample papers and the marking scheme to understand the question paper pattern and the type of questions asked in the exam. '
CBSE Class 12 Physics Sample Paper 2021
The CBSE Class 12 Physics subject consists of topics like magnetism, wave optics, current & electricity, nuclei, etc. Most students who appear for the Physics exam finds this subject difficult as it is difficult to get clarity on the basic concepts, due to which they find difficult to understand the basic theorems even. Hence, to help the students prepare for the board exam, we have provided CBSE Sample Papers for Class 12 Physics pdf below.
CBSE Class 12 Sample Paper 2021 for Physics View Download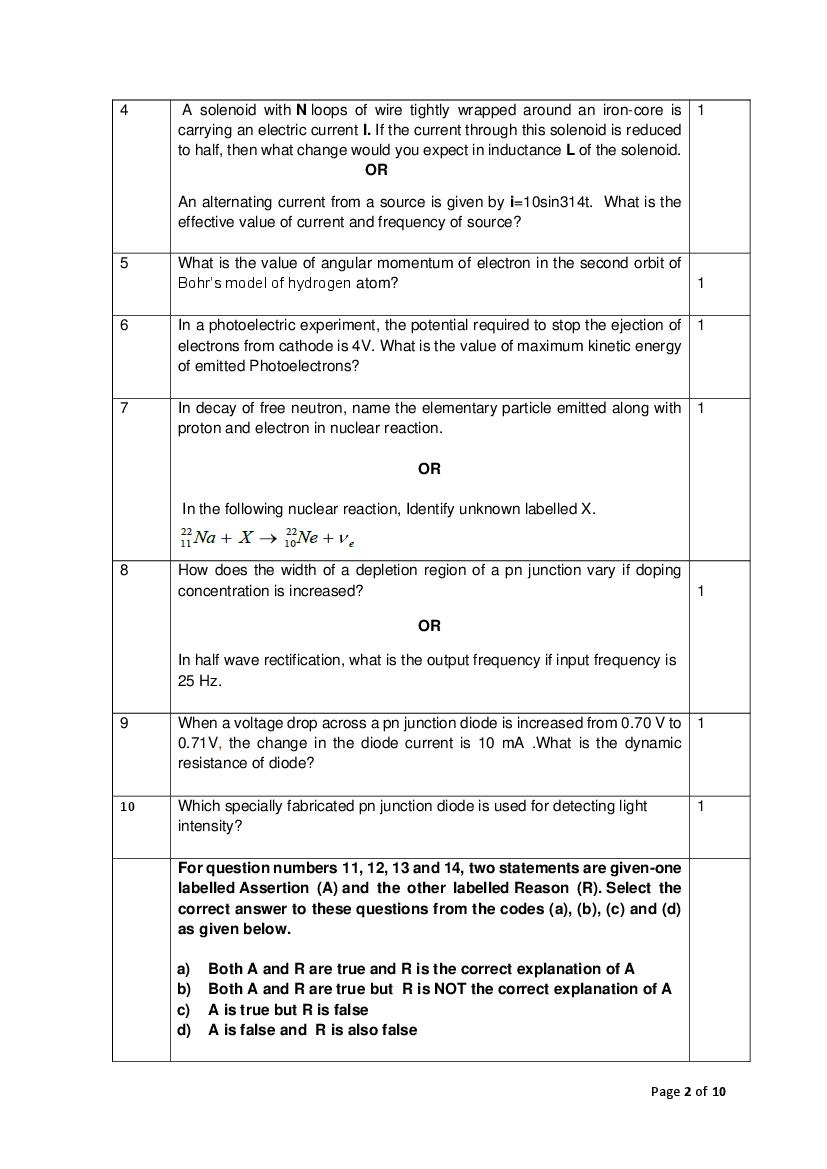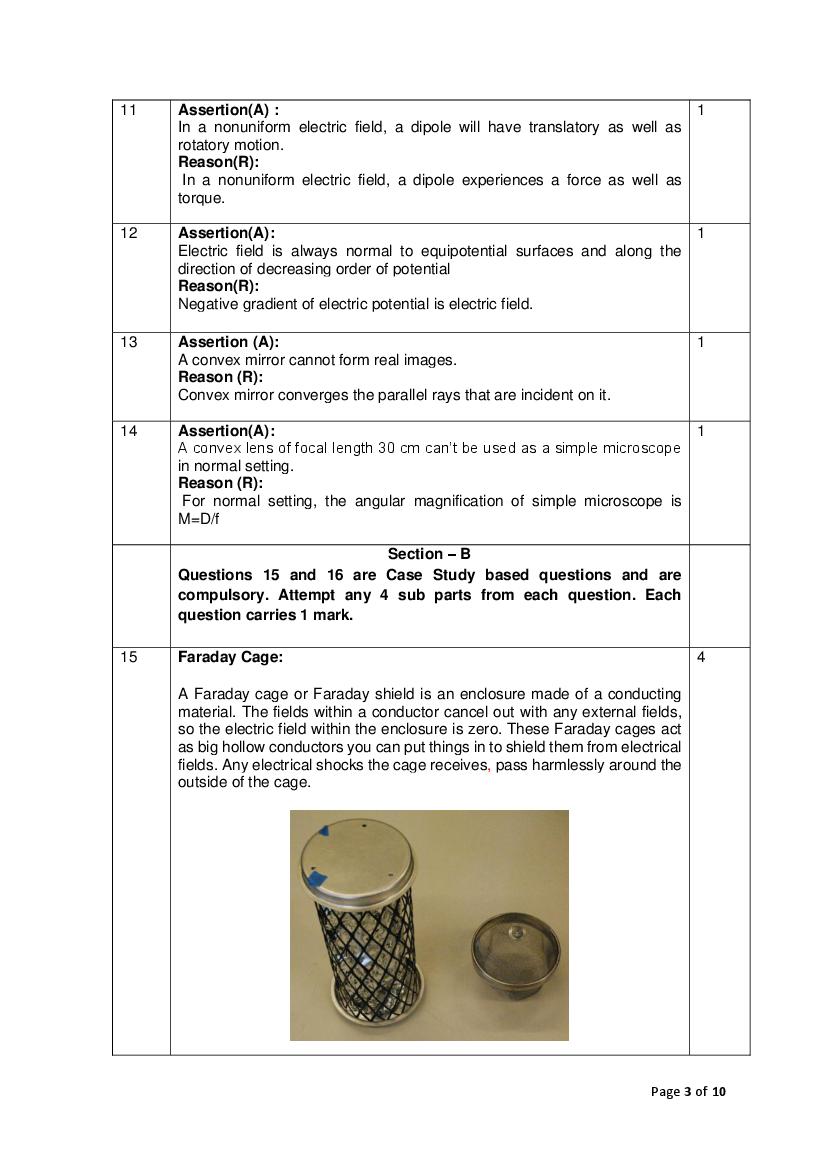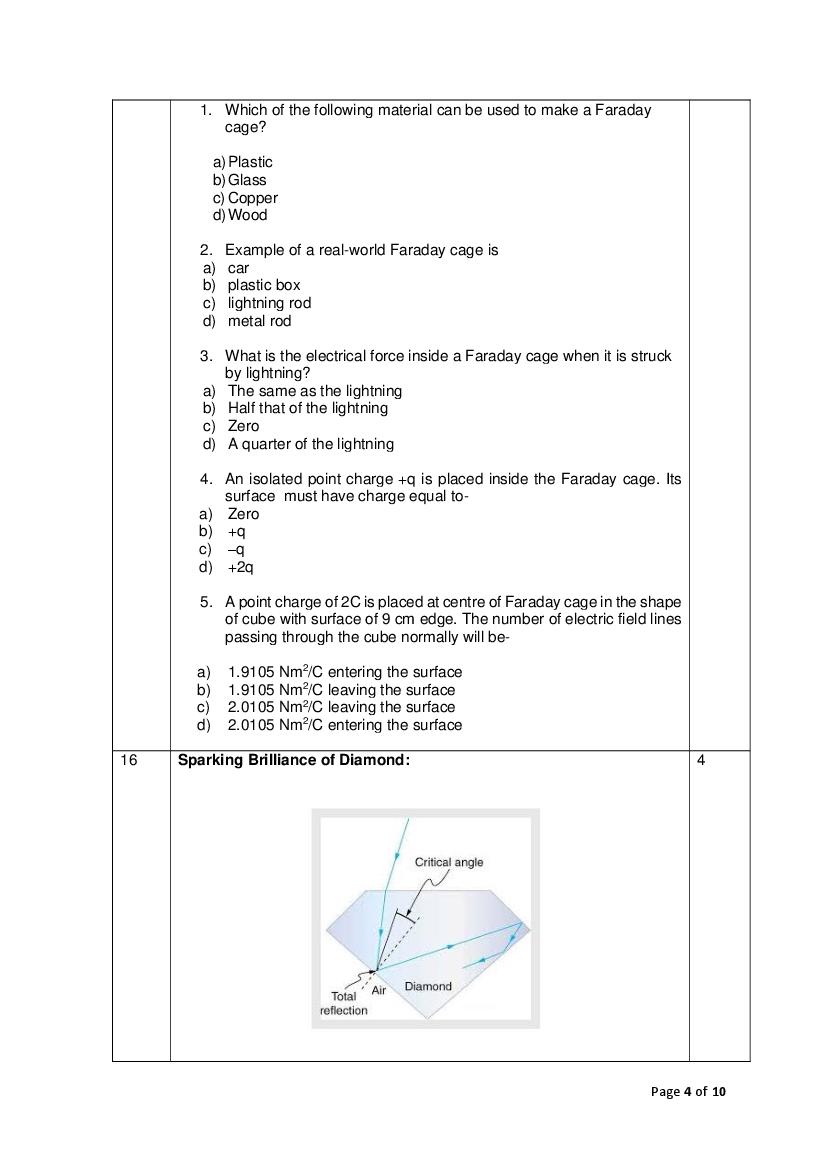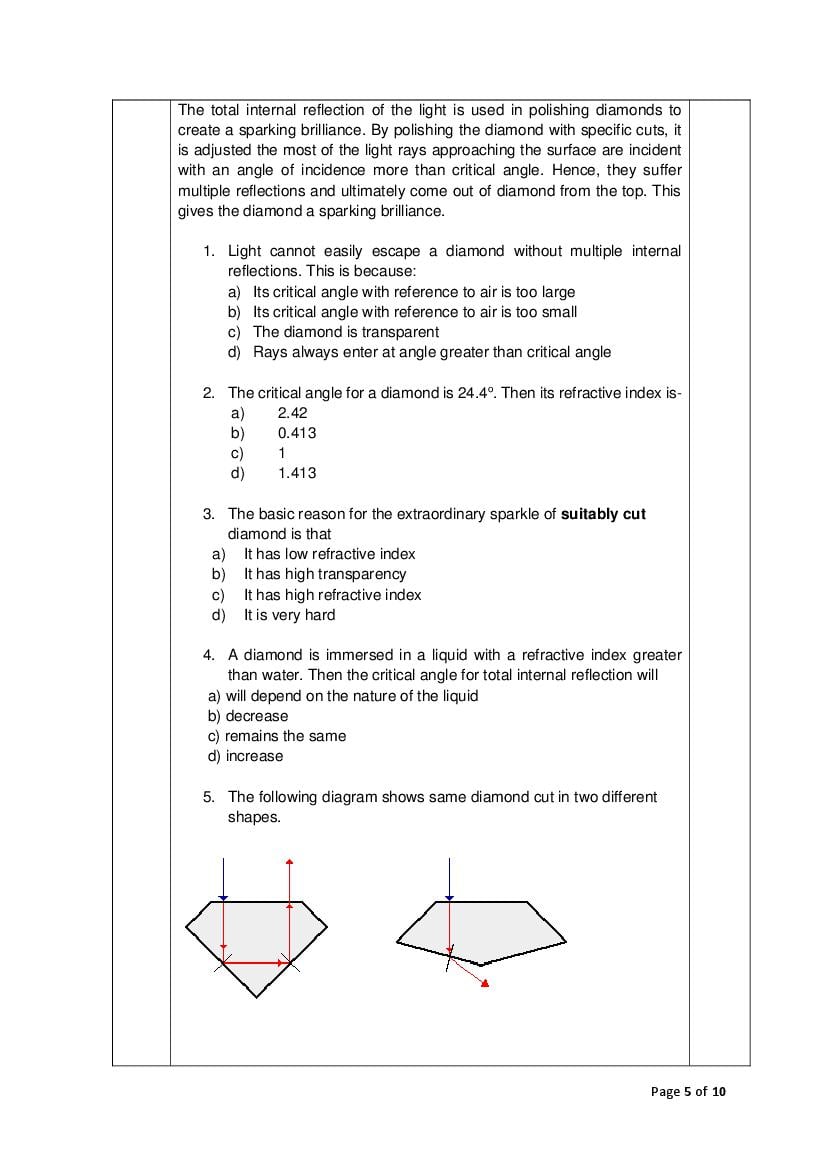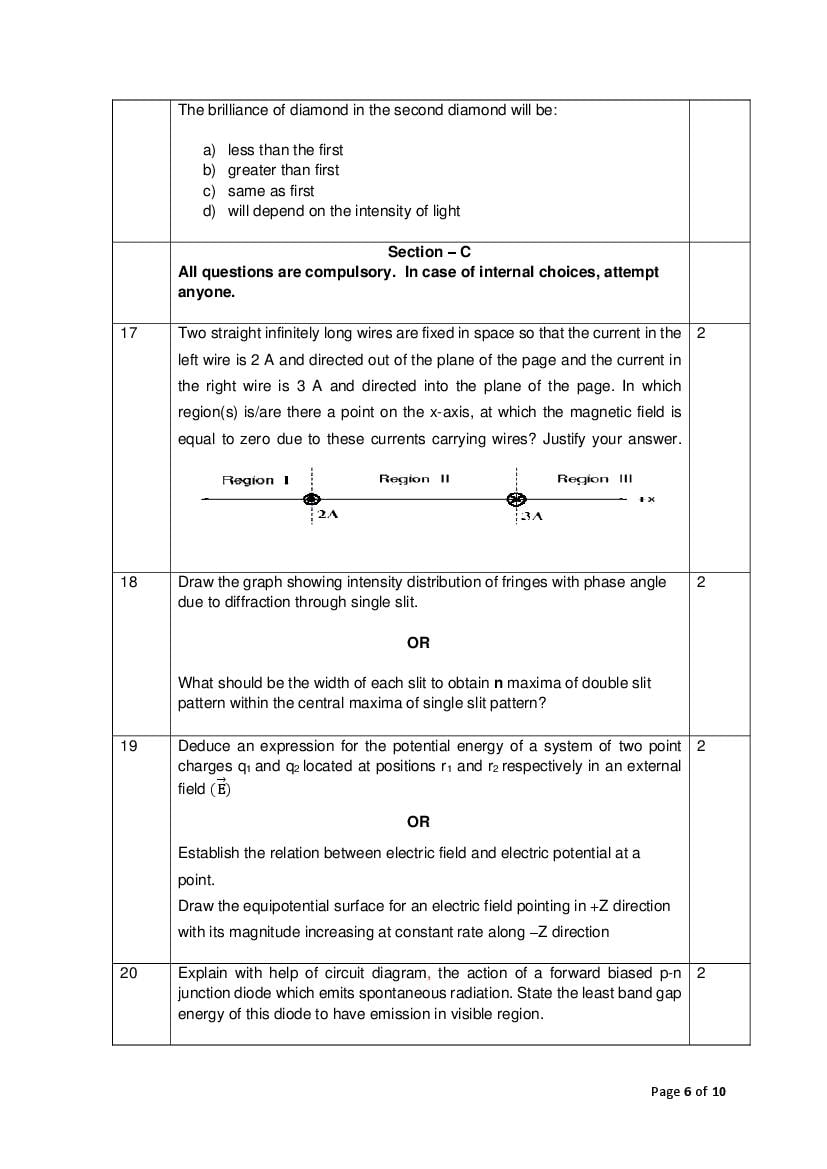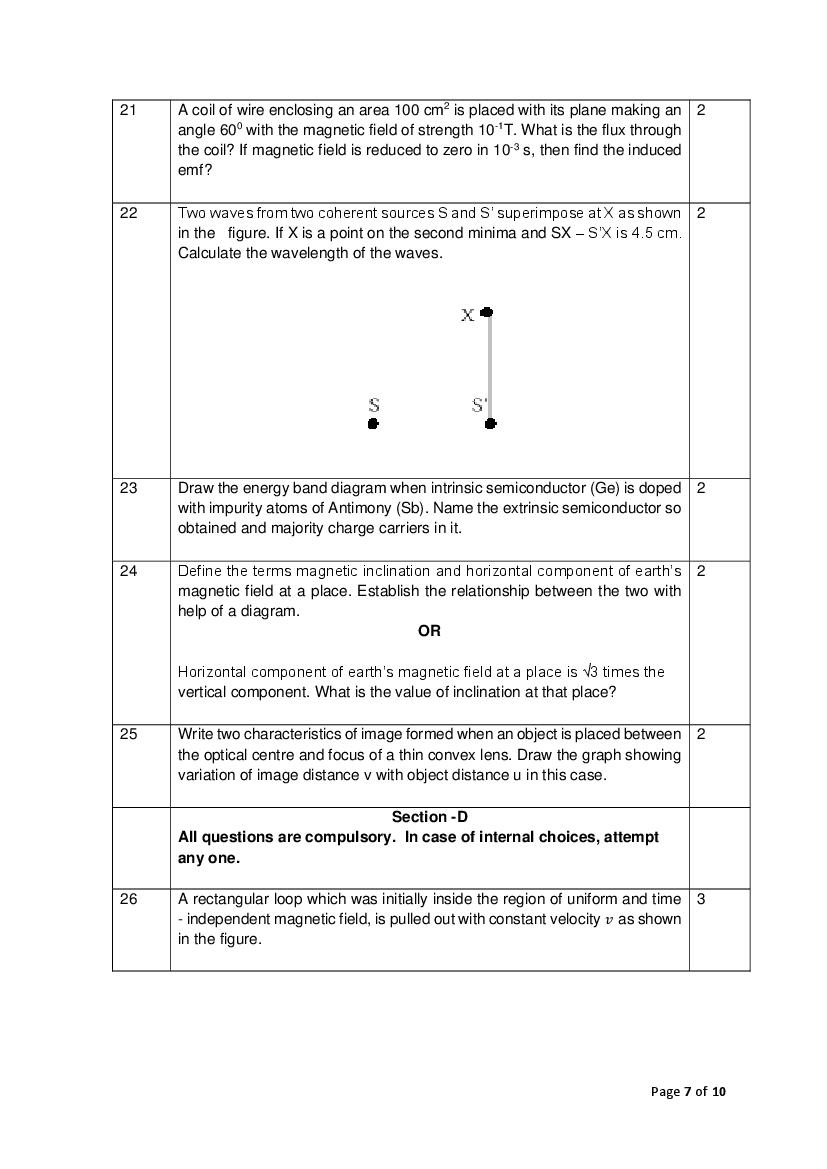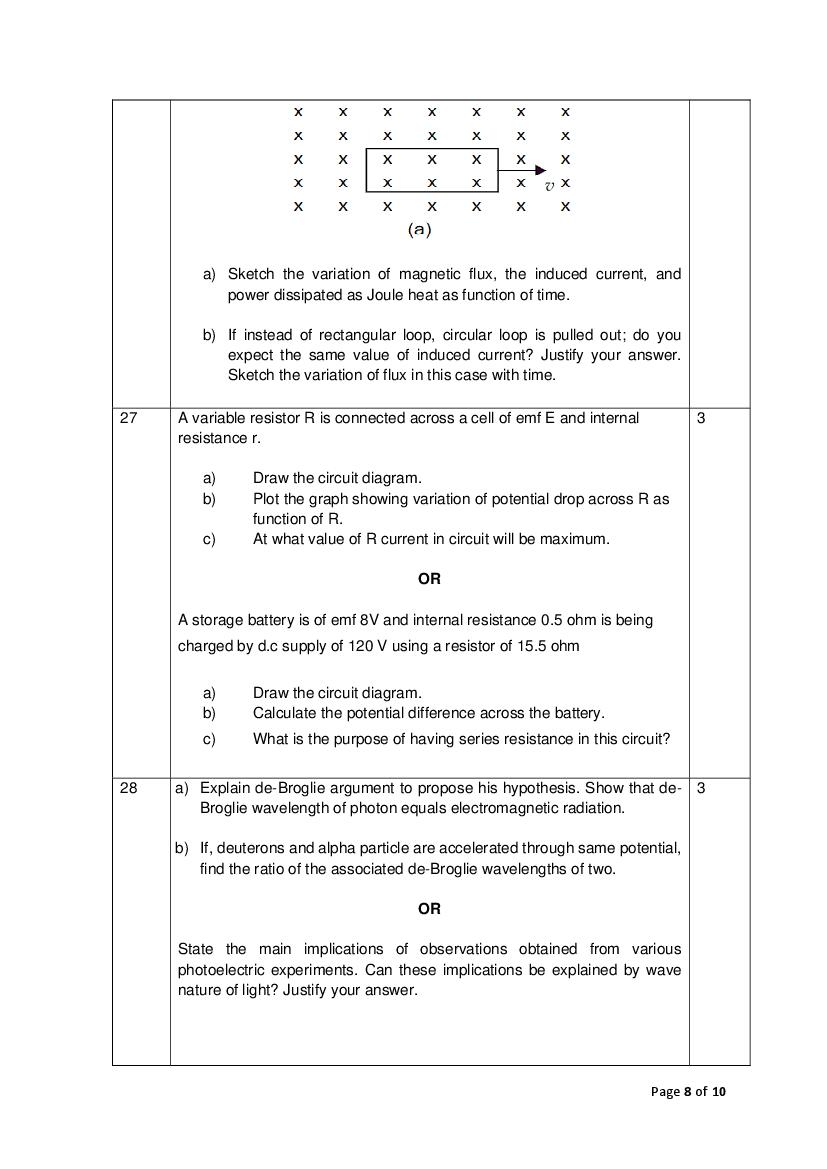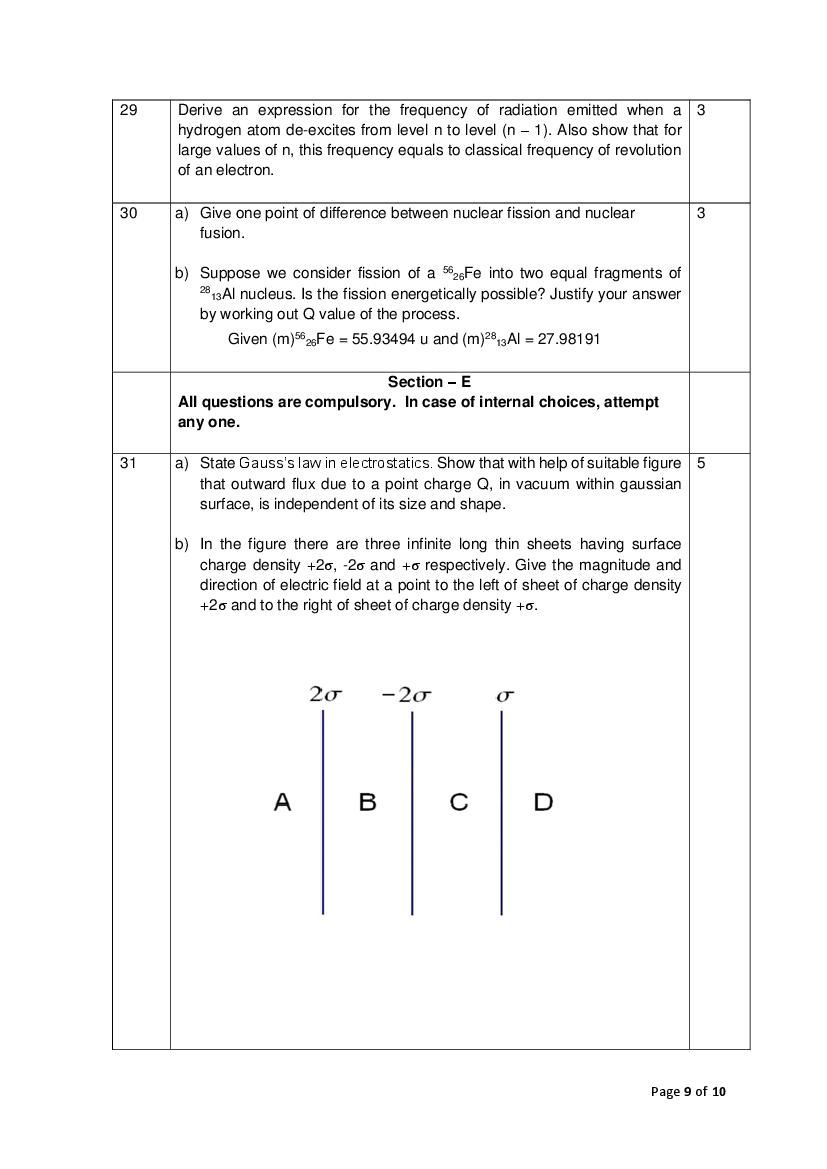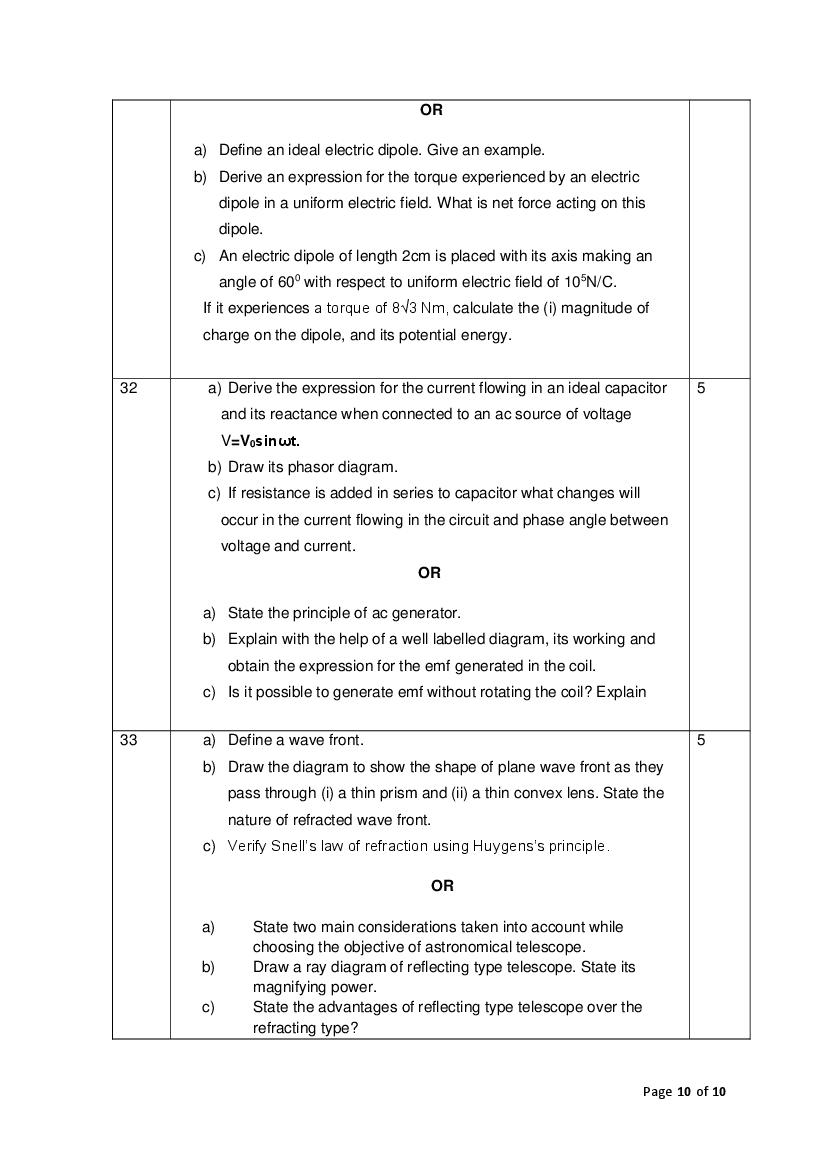 CBSE Class 12 Physics Sample Paper 2021 with Marking Scheme
The Physics theory paper is of a total of 70 marks and the total time allotted is three hours to complete the exam. There will be a total of 33 questions in the paper. All questions are compulsory to answer, however, internal choices shall be provided in some questions. The question paper is divided into five sections – A, B, C, D, and E.
Section A carries 10 objective type questions of 1 marks each. Section B consists of two case-based questions four marks each and in section C there will be nine short answer questions of two marks each.
Section D has five short answer questions of three marks each and in Section E there are three long answer questions of five marks each.
CBSE Class 12 Physics Syllabus 2021
Earlier in July, CBSE reduced the syllabi for classes 9 to 12 by 30 percent. Students can download the reduced and revised syllabus for CBSE Class 12 Physics exam from the board's official website – cbse.nic.in, cbseacademic.nic.in. Knowing the complete syllabus, the topics added or deleted by the board is very important in order to effectively prepare for the exam. This year, CBSE board exam 2021 will be conducted based on this reduced syllabus.
Check Here CBSE class 12 Physics reduced syllabus 2021
CBSE Class 12 Physics Previous Year Question Papers with answers
Last year, Central Board of Secondary Education (CBSE) conducted Class 12th Physics exam on March 2. The questions were asked from the syllabus only. As per the feedback received from the students, Physics paper was very difficult and lengthy. Majority of section commented that Section C and Section D were the most difficult and time consuming. Also, about 2 to 4 questions were repeated from previous year papers. Hence, it is important that those who are going to appear for the upcoming board exams in 2021 must solve the previous year papers as provided below.
Click Here to download CBSE Class 12 Physics 2020 Question Paper with Answers.
Click Here to download CBSE Class 12 Physics 2019 Question Paper with Answers.
Click Here to download CBSE Class 12 Physics 2018 Question Paper with Answers.