Students can get CBSE Class 10 Hindi B Sample Paper 2021 pdf with marking scheme from here. The sample paper has been released by Central Board of Secondary Education (CBSE) online at cbse.nic.in or cbseacademic.nic.in. Students appearing for the upcoming board exams must solve these sample papers as release by the board for a better understanding the question paper pattern. It is one of the most instructive tool to make the right strategy for their exam preparation. In a latest announcement made by Education Minister, Dr. Ramesh Pokhriyal Nishank, CBSE class 10th board exams will be held from May 4 to June 10, 2021.
CBSE Class 10 Hindi B Sample Paper 2021
Students can solve CBSE sample paper 2021 for Hindi B with the help of the NCERT textbook. Note that like any other subject, preparation for Hindi also requires intense practice to obtain good marks. CBSE sample papers will help the students to understand practice answering paper like in exams and can then assess their preparation for the respective subject. Below, students will find CBSE class 10th Hindi B sample paper 2021.
CBSE Class 10 Sample Paper 2021 for Hindi Course B View Download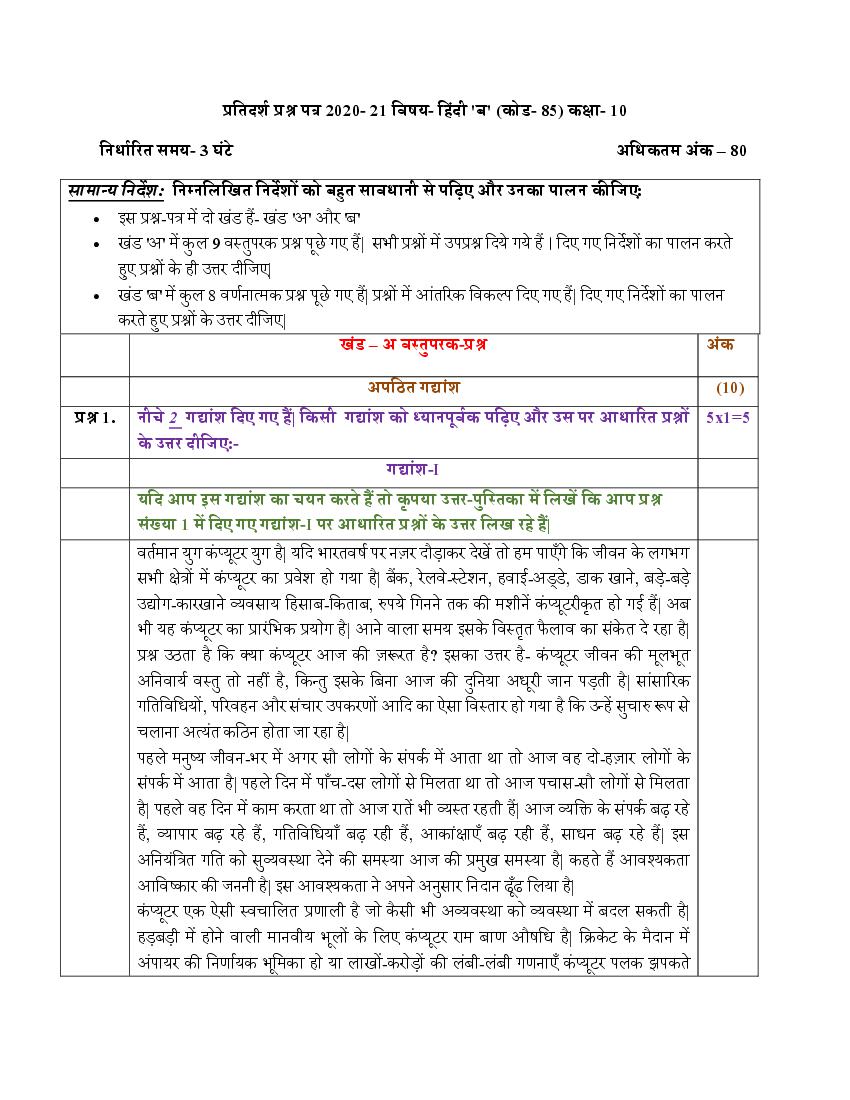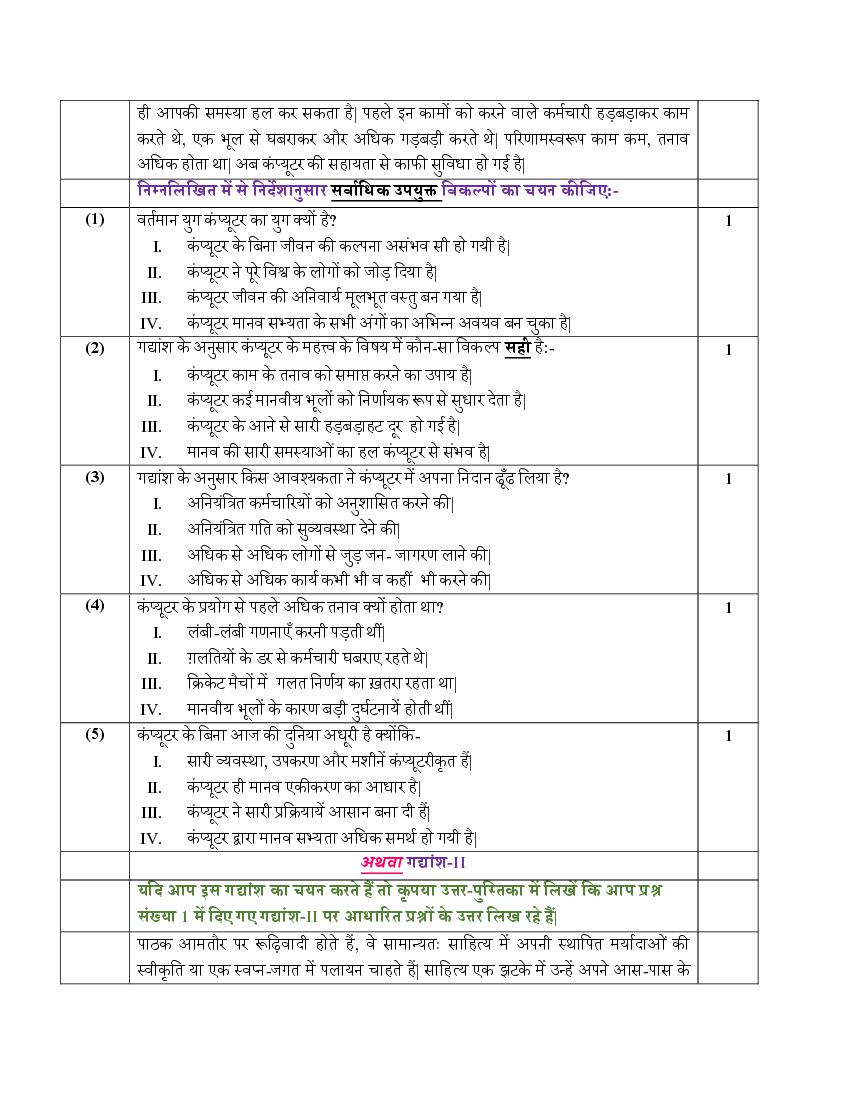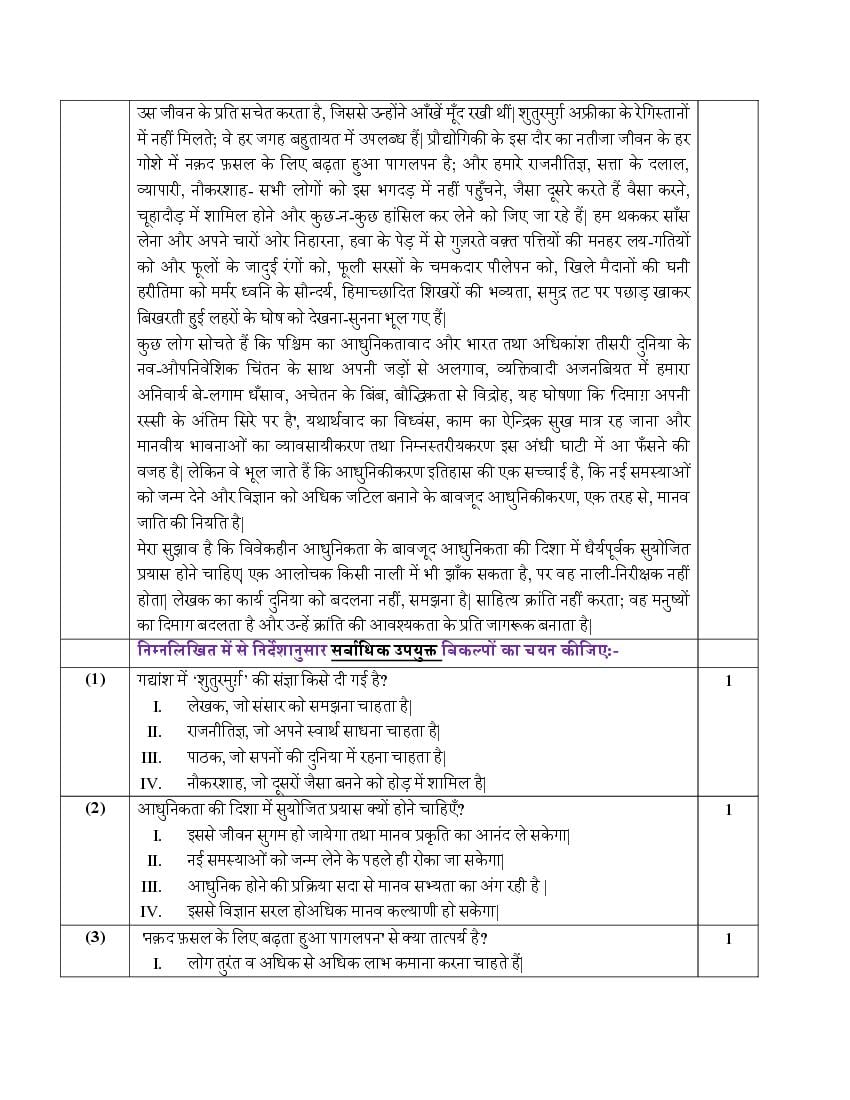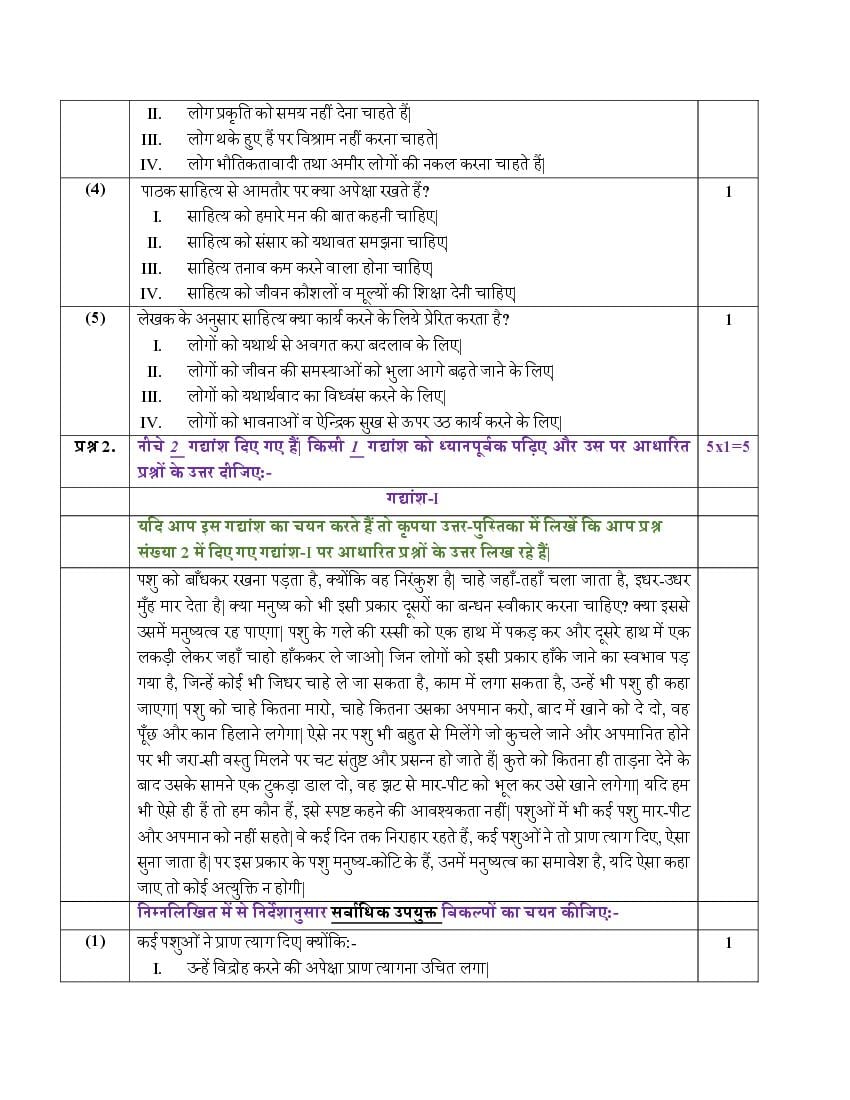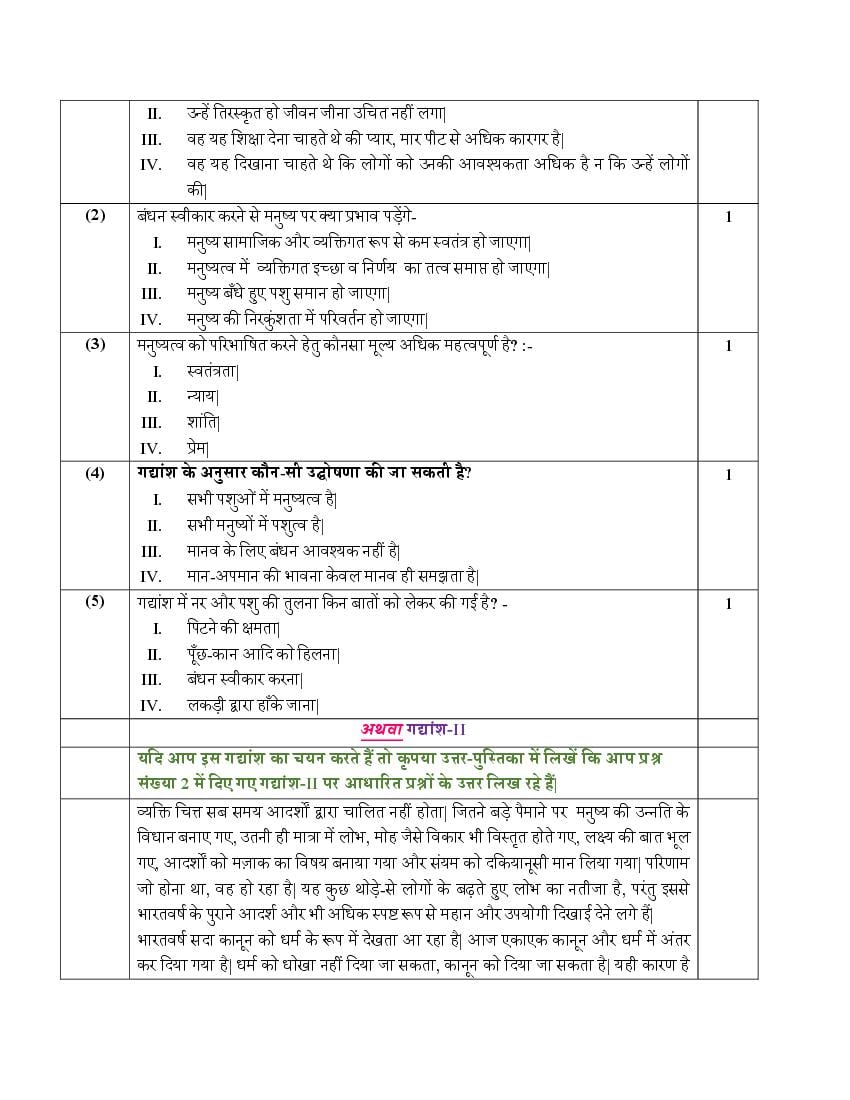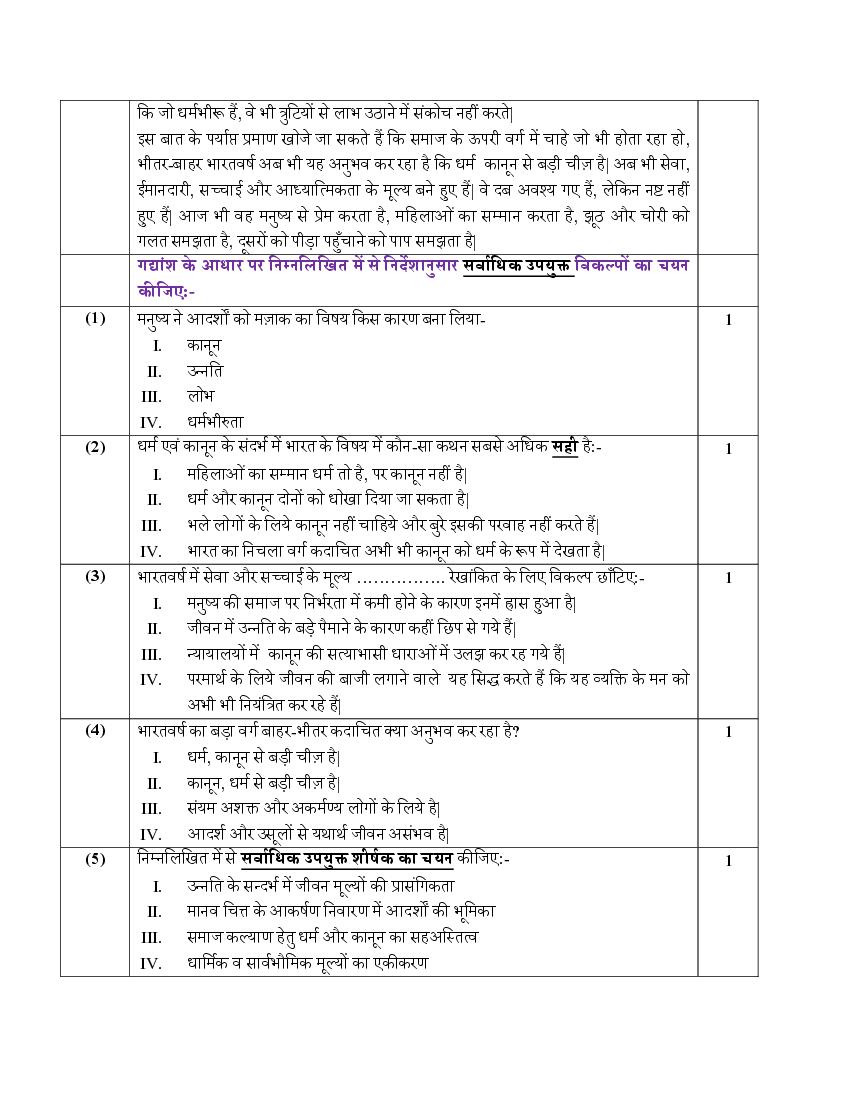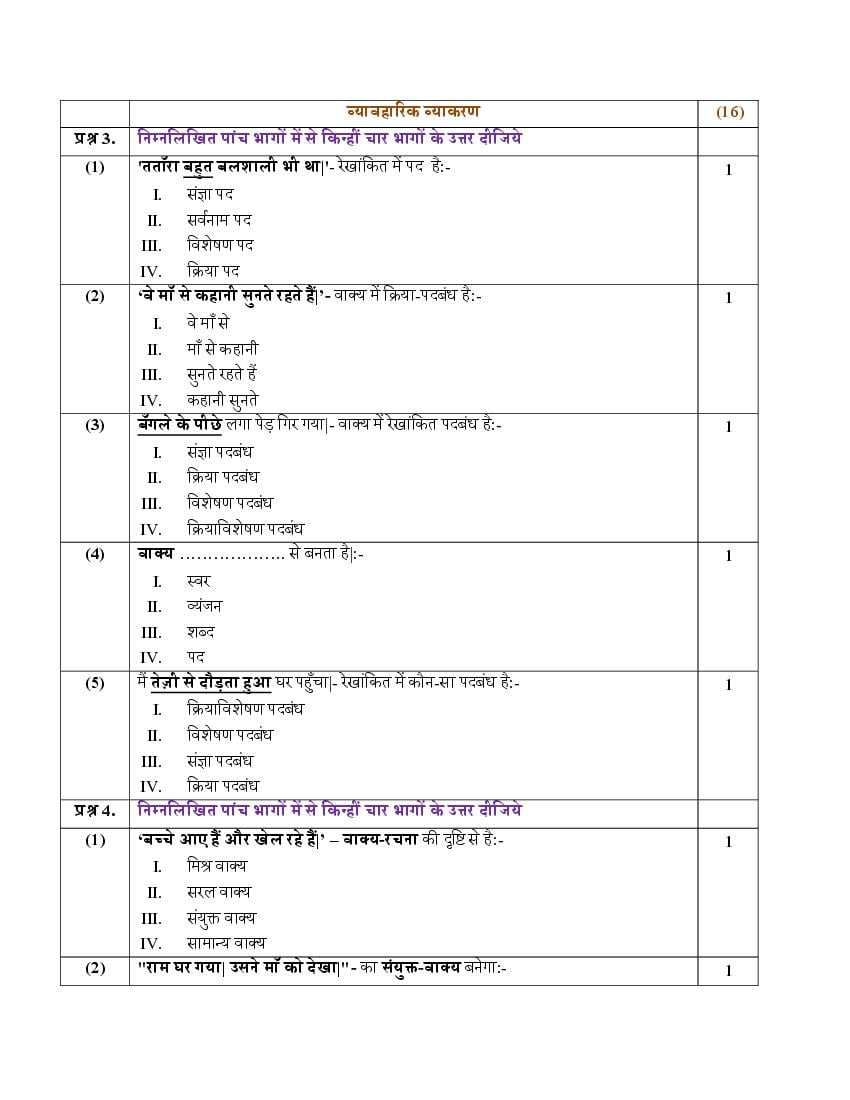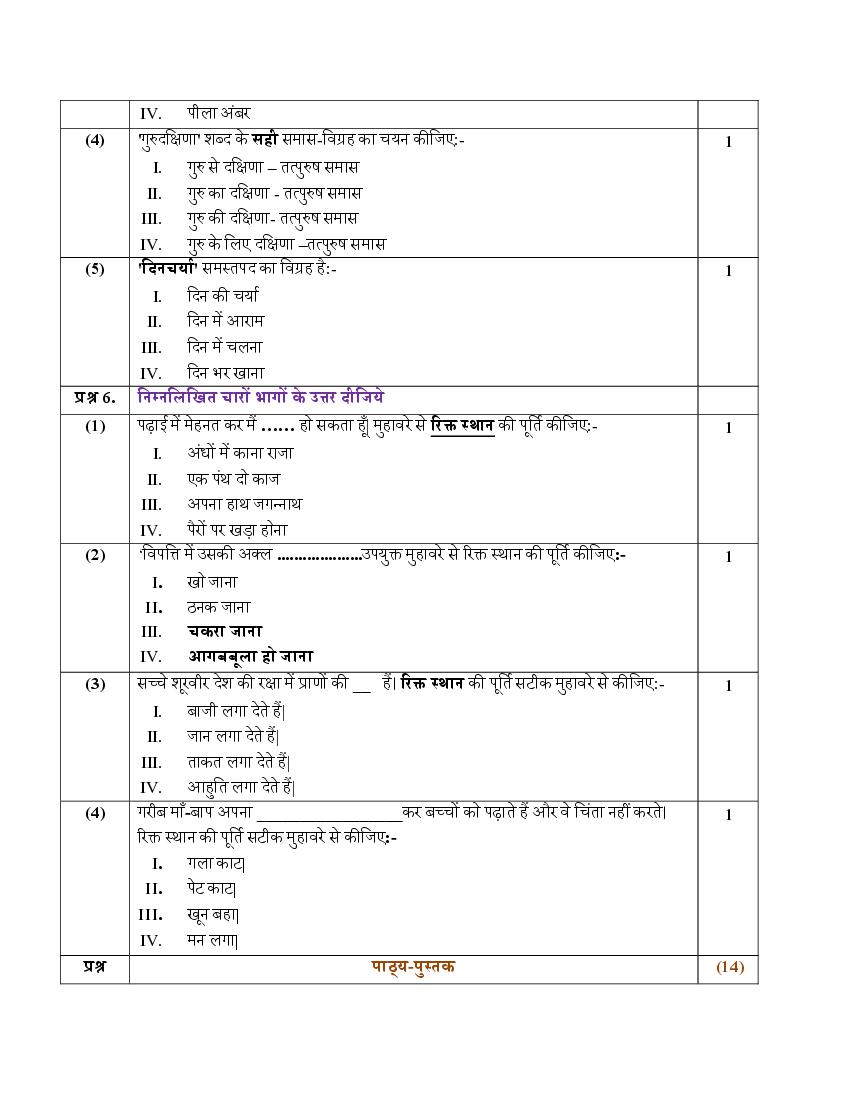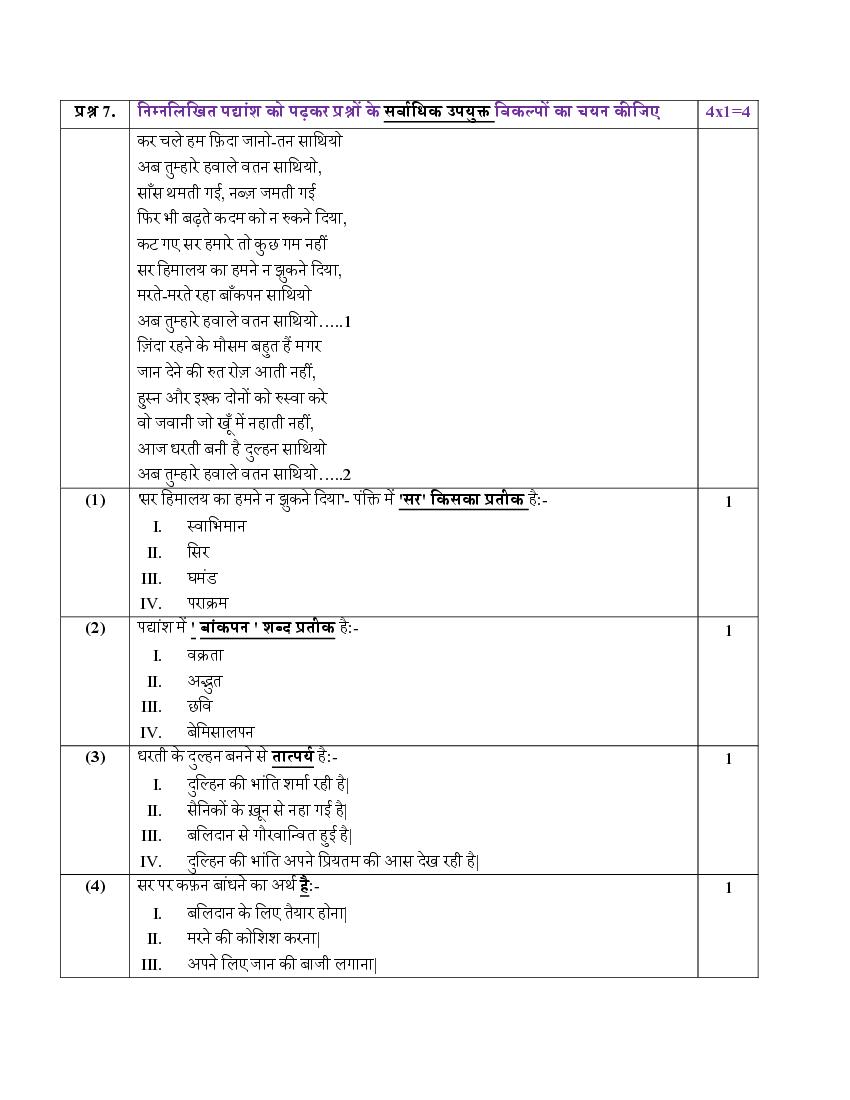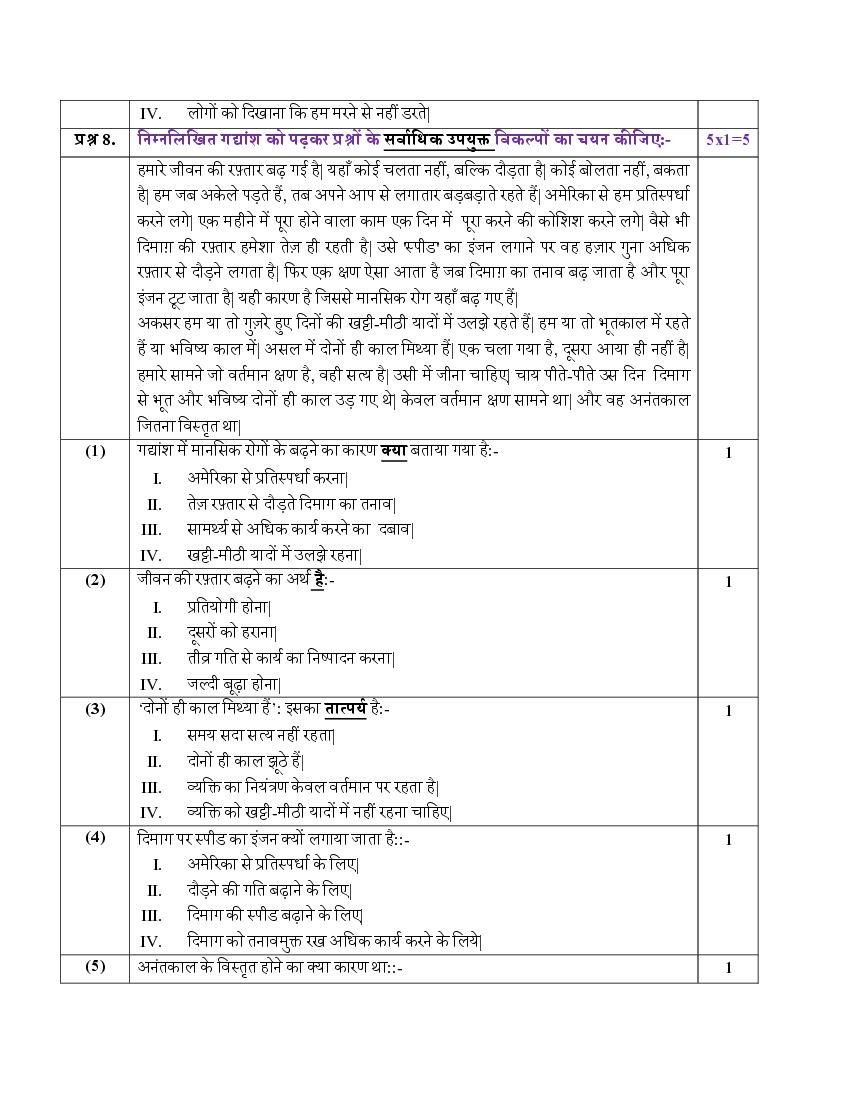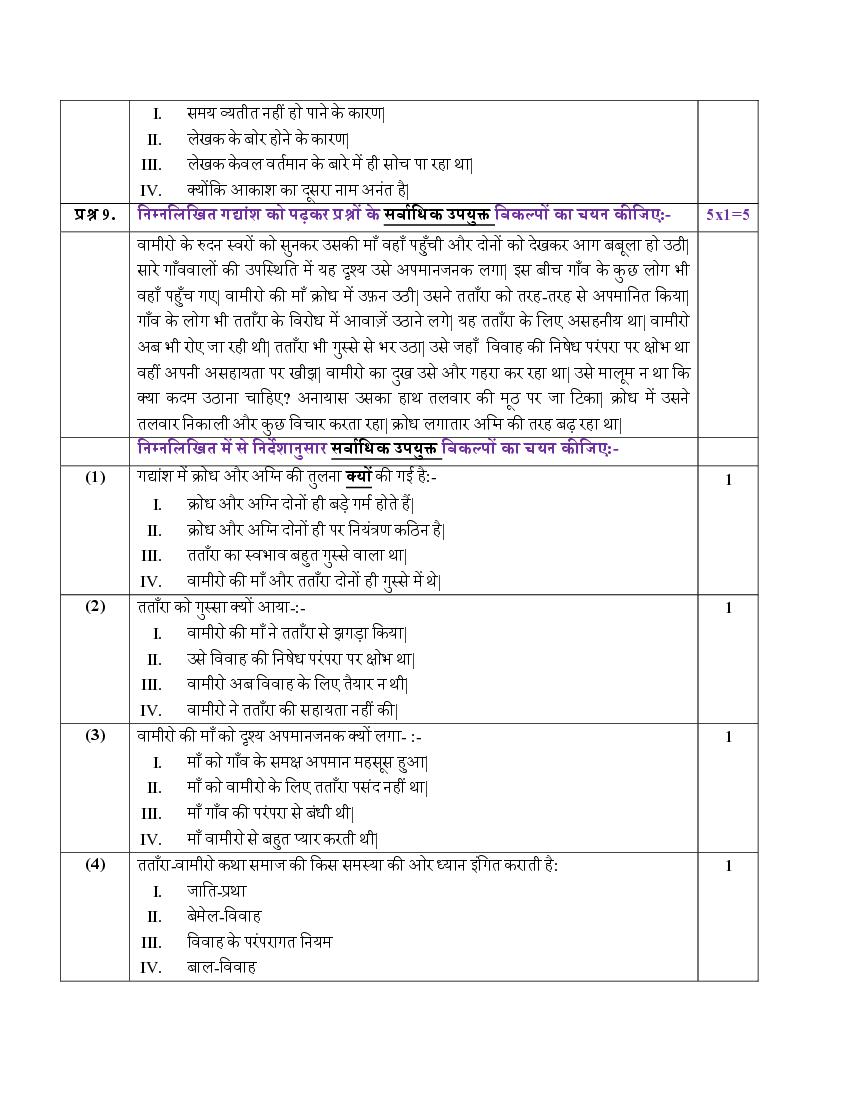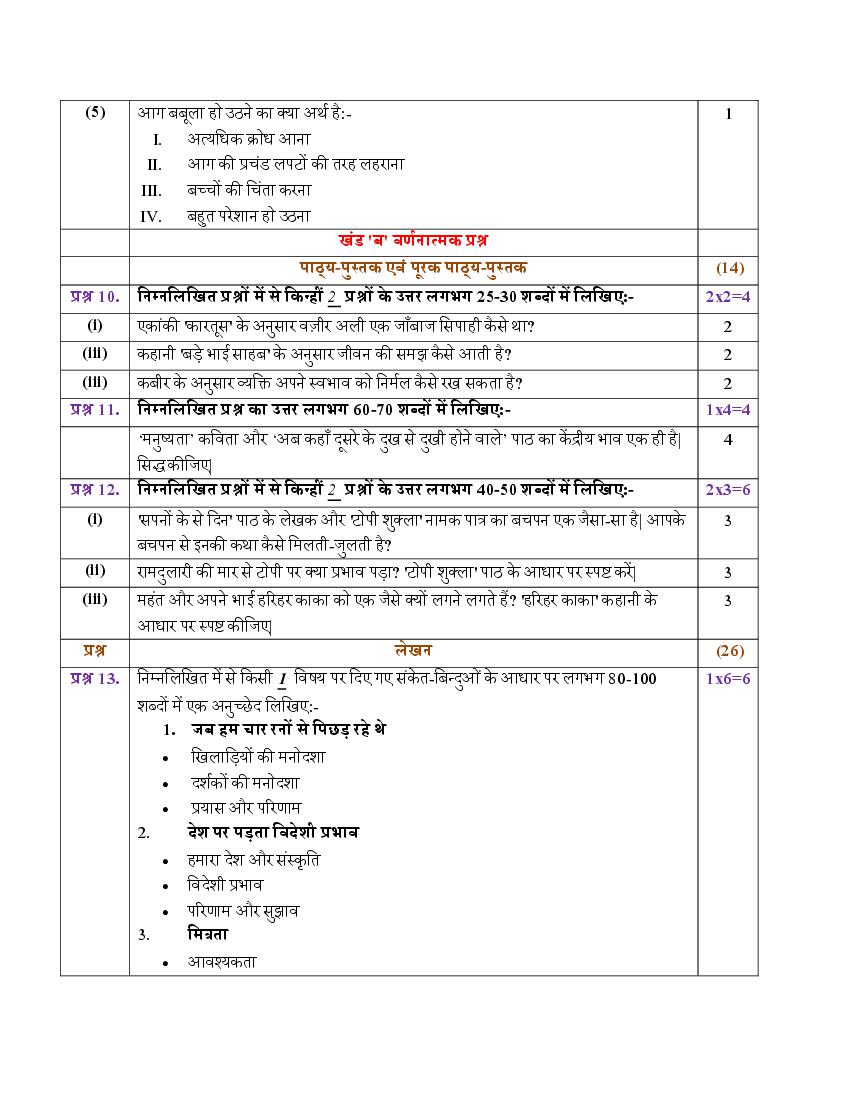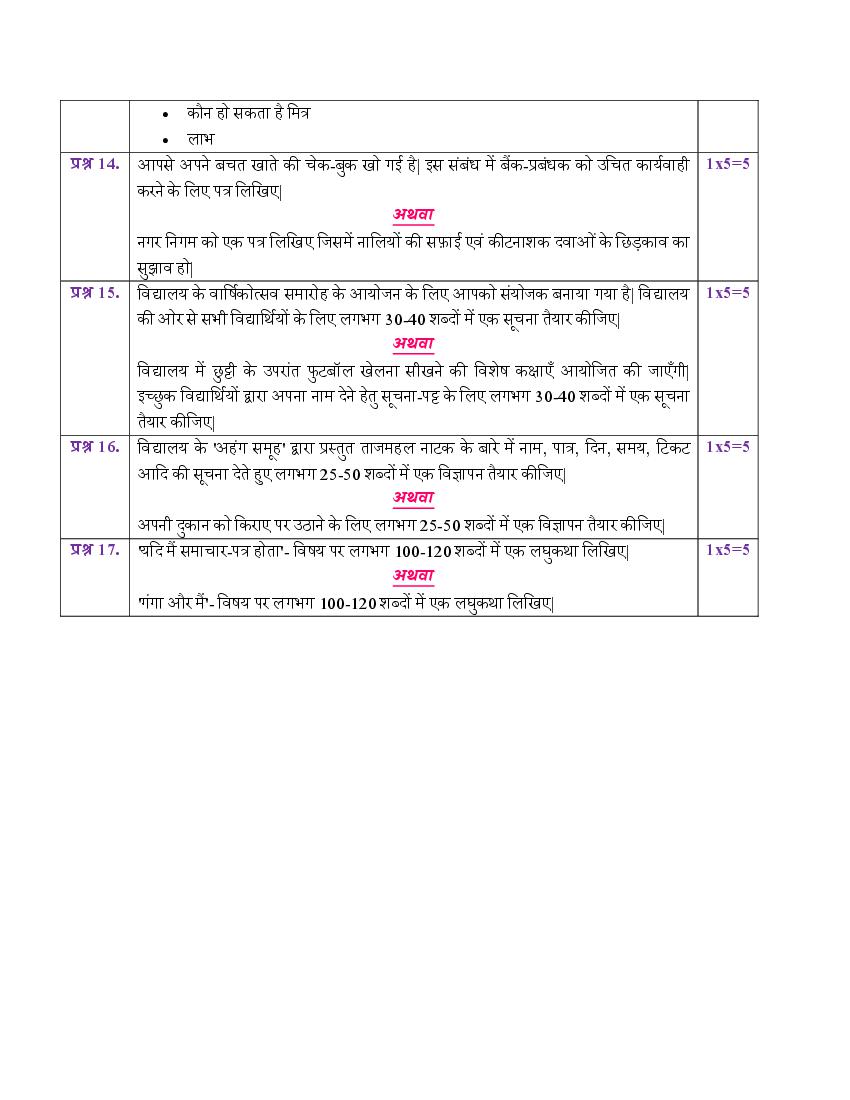 CBSE Class 10 Hindi B Sample Paper 2021 Marking Scheme
The question paper for class 10th Hindi B consists of 17 questions which are divided into two parts – A and B. Section A (question number 1 to 9) consists of objective type questions and each question has sub-parts. Section B (question no. 10 – 17) will have subjective type based questions. Internal choices shall be provided in all questions. The exam is of total of 80 marks and the students will get a duration of 3 hours to complete the exam.
CBSE Class 10 Hindi B Syllabus 2021
To effectively prepare for the board examination, it is important that the students should know the details of the board exam. Not only this, but it will also help you to prepare the relevant topics and know the latest evaluation scheme. This year, due to COVID-19 pandemic, CBSE has reduced the class 10th and 12th board exam syllabus by up to 30%. So, students must follow the revised syllabus as provided below to prepare for the exam.
To make the best use of the exam syllabus, go through the complete syllabus from the very beginning of the session. After this, you can prepare a list out all the topics prescribed in the syllabus so that you don't waste time in learning unnecessary topics. Have a clear understanding of the weightage of topics which will help you to decide how much time to dedicate to each section.
The detailed CBSE class 10 Hindi B syllabus for the academic session 2020-2021 can be checked from the direct link below:
CBSE Class 10 Hindi B Previous Year Question Papers with answers
One of the best way to prepare for the exam is to solve past year question paper. Here, students will not only find question papers for CBSE class 10th Hindi-B for the year 2020, 2019 and 2018 but there will also be answers for the same. By solving these past year papers, students will be able to understand the difficulty level of the board exam and the type of questions which are asked during the examination.
Click Here to download CBSE 10th Hindi 2020 Question Paper with Answers.
Click Here to download CBSE 10th Hindi 2019 Question Paper with Answers.
Click Here to download CBSE 10th Hindi 2018 Question Paper with Answers.