The Institute of Company Secretaries of India (ICSI) has released important instructions to the students appearing for June 2021 Executive and Professional exams. Examination of three papers of Executive Programme (old syllabus) will be held on August 10, 11, and 12, 2021 and Executive Programme (new syllabus) on August 16, 17, and 18, 2021 respectively. Whereas, ICSI will conduct computer-based tests for CS Foundation Programme on August 13 and 14, 2021.
The first part of the instructions sheet is dedicated to general instructions. It talks about what a candidate should do immediately after printing admit card, what to take to the exam centre, how identity verification will be done. Also, the valid identity card required from smash.icsi.edu.in is explained. An important point for students provisionally admitted to Foundation Programme is also given. Besides, key points on when to reach the exam centre, when you will be allowed to leave, how to keep personal belongings are also given in the detailed instructions brochure.
This section also tells about exam pattern, how questions will be displayed on screen, what sort calculator will be allowed, exemptions, is given.
Items allowed and banned, and under what circumstances is Superintendent authorized to expel one is given.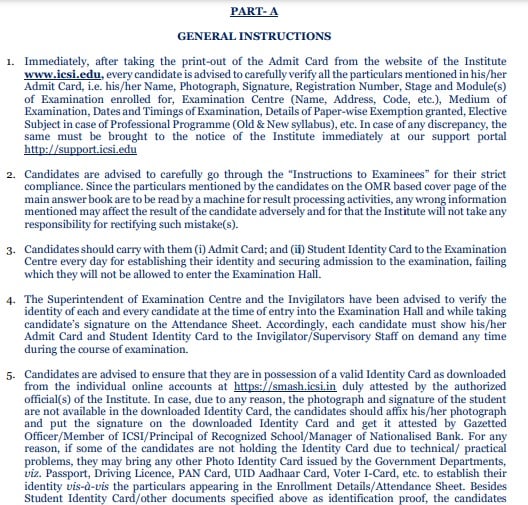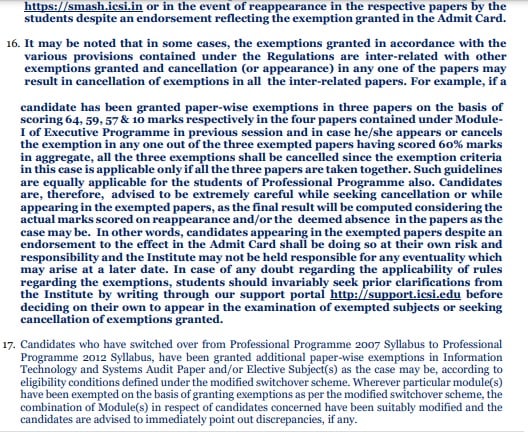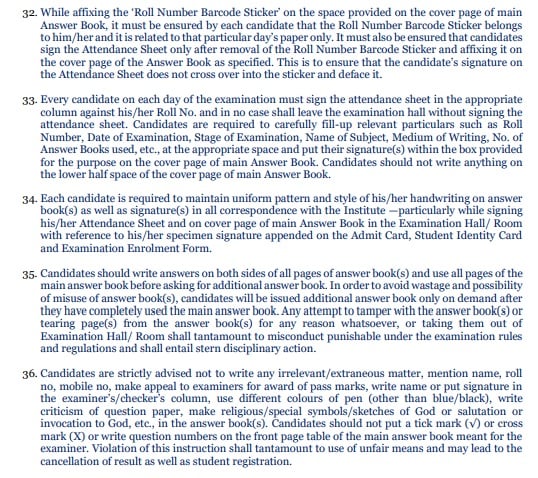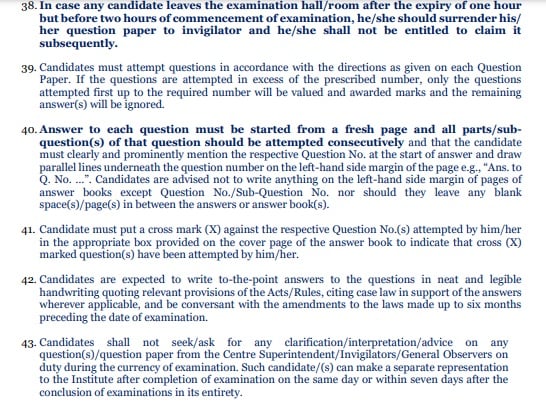 Read Also: CLAT 2021 Admit Card Release Date; Hall Ticket Download Instructions Announced
ICSI released CS Exam instructions Part 2 contains special instructions to the students in view of COVID-19. In view of the prevailing situation in the country due to COVID-19, candidates appearing in the examination are advised to follow the given instructions strictly. Self-Declaration by the candidates regarding health status is required to be downloaded along with the Admit Card. Candidates have to take the print out of the "Self-Declaration Form" and fill the same carefully
According to the special instructions, candidates will have to maintain proper social distancing from each other while entering and leaving the examination premises and in the examination hall during the conduct of the examination. They should mandatorily wear a face mask covering the mouth and nose throughout the course of the examination.
Candidates shall be provided with a hand sanitiser to clean their hands before entering the examination premises/hall and also while leaving the examination premises. Besides wearing a face mask, candidates can carry their own small transparent bottle of drinking water and hand sanitiser in the examination hall for personal use during the examination. Sharing of personal belongings shall not be allowed. Candidates shall remove the mask only at the time of their personal identification and signing of the attendance register.
Examination of the following three subjects of the Executive Programme (Old Syllabus) and Executive Programme (New Syllabus) shall be held in OMR mode and details are shared through the instructions.