Students can check CBSE class 12 Geography sample paper 2021 pdf from here. Along with it, the Central Board of Secondary Education (CBSE) has also released the marking scheme and answer tips for the same online at cbse.nic and cbseacademic.nic.in. Based on CBSE revised syllabus, the sample papers as released by the board are an important source of information for the students to understand the new exam pattern and changes as made.
CBSE Class 12 Geography Sample Paper 2021
CBSE has released sample papers for class 12th for the upcoming board exam and the students can find the same below. For class 12th students, it is important that they should prepare for the exams by solving the sample papers, previous year papers and model papers as much as possible. By solving these sample papers, they can analyse their exam preparation and then can work accordingly on their weak points and improve their overall performance.
CBSE Class 12 Sample Paper 2021 for Geography View Download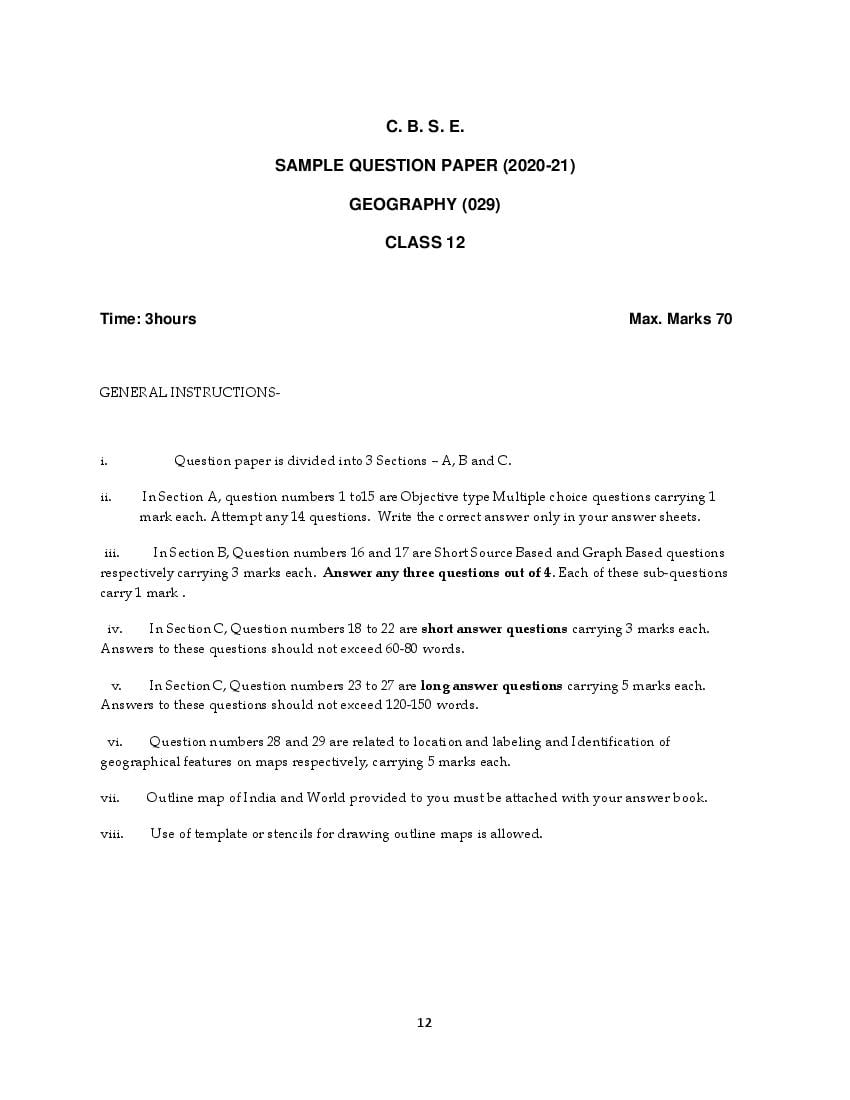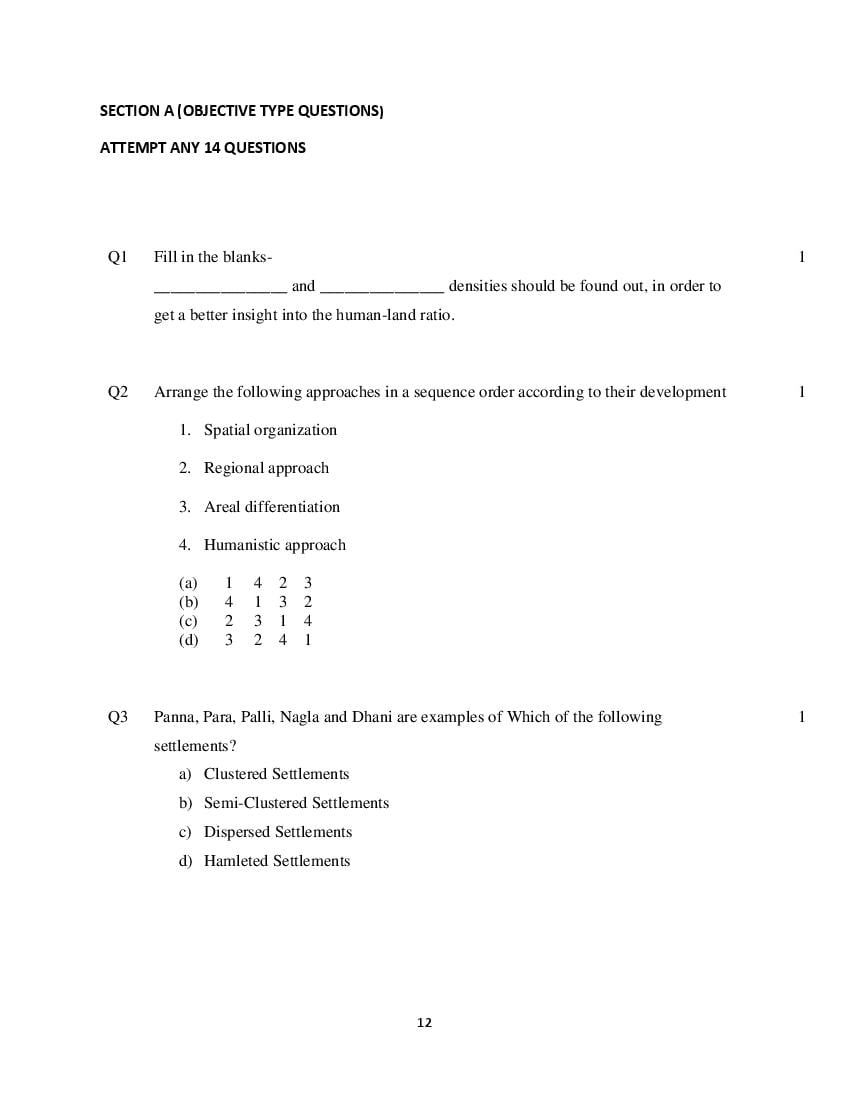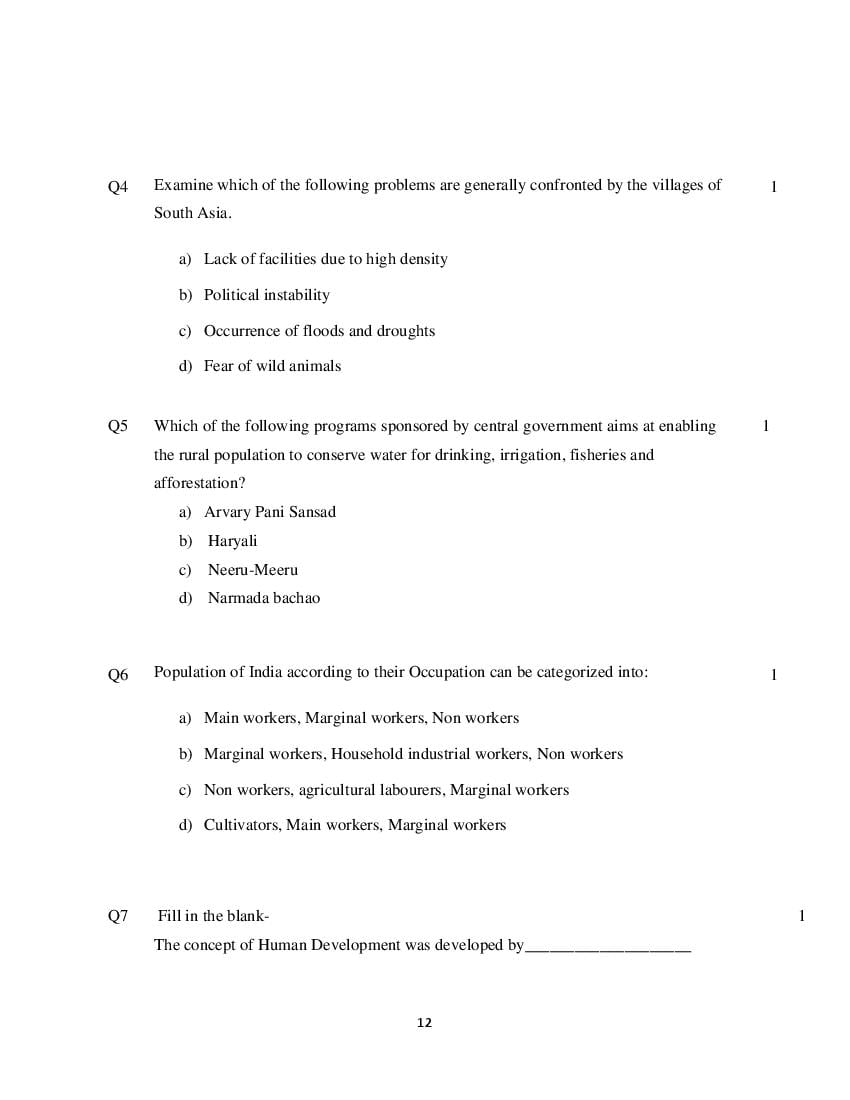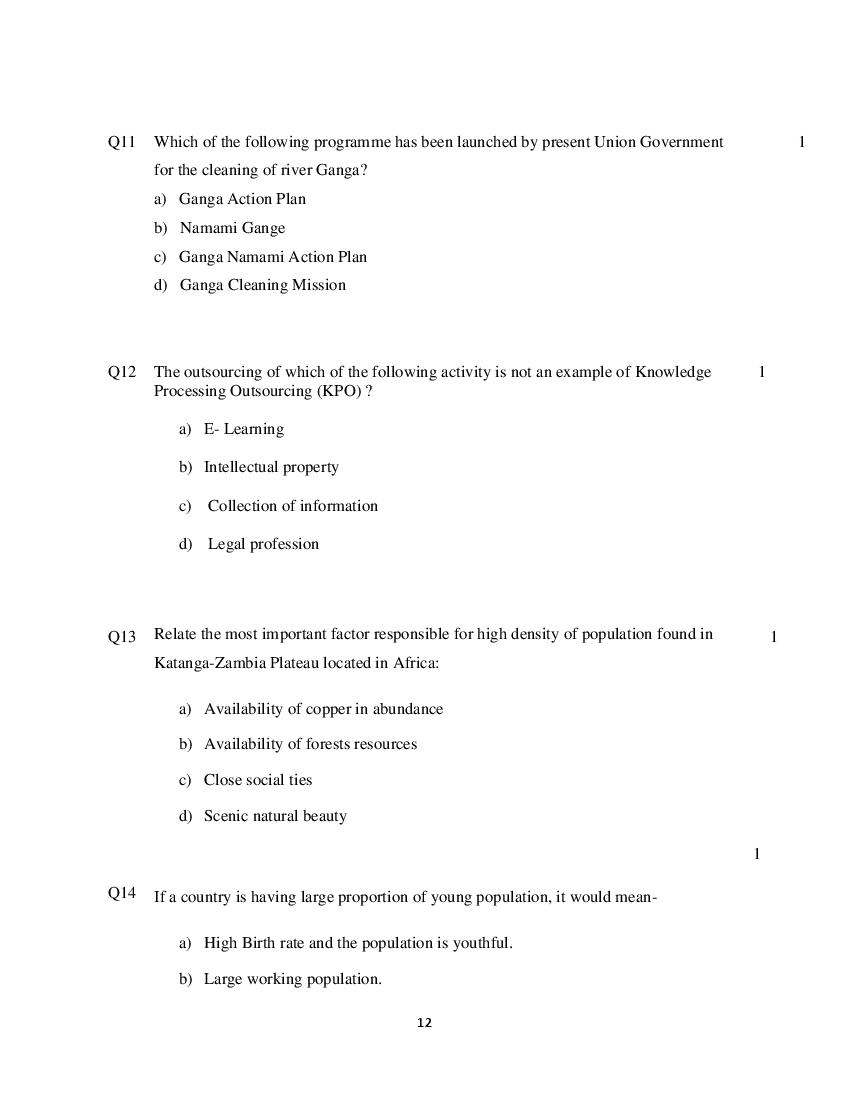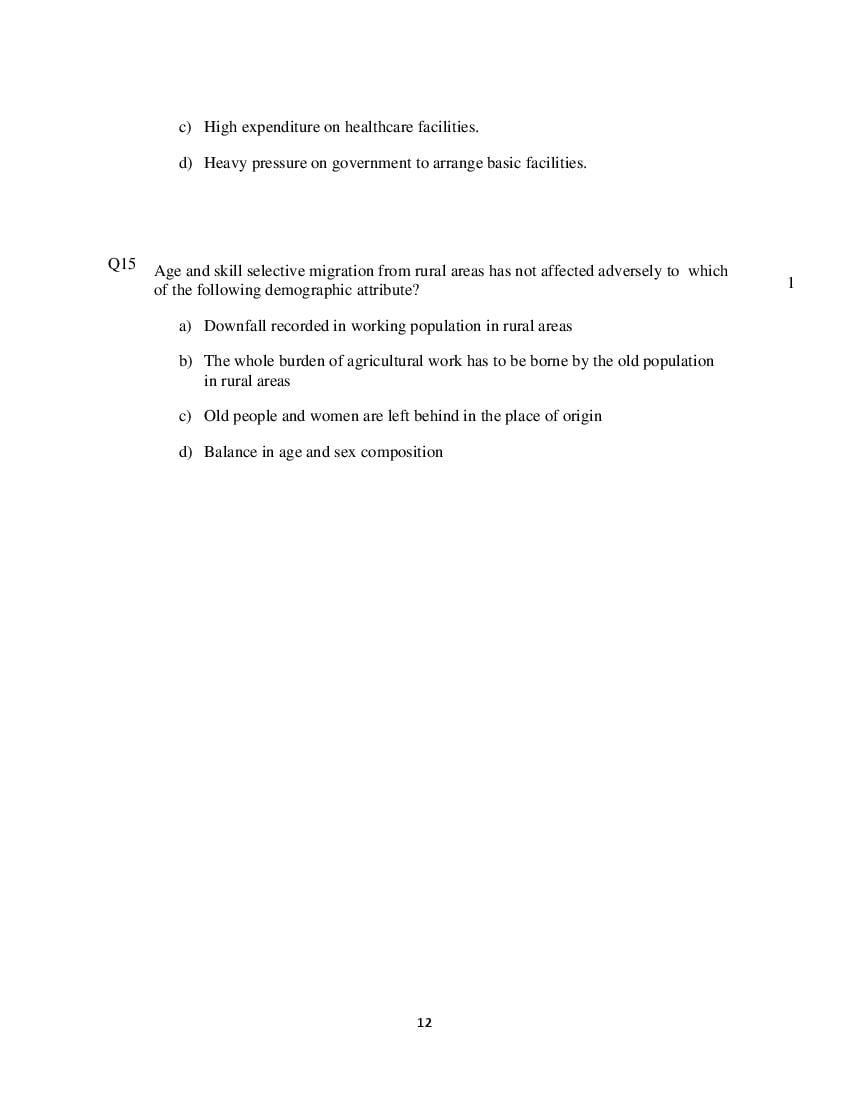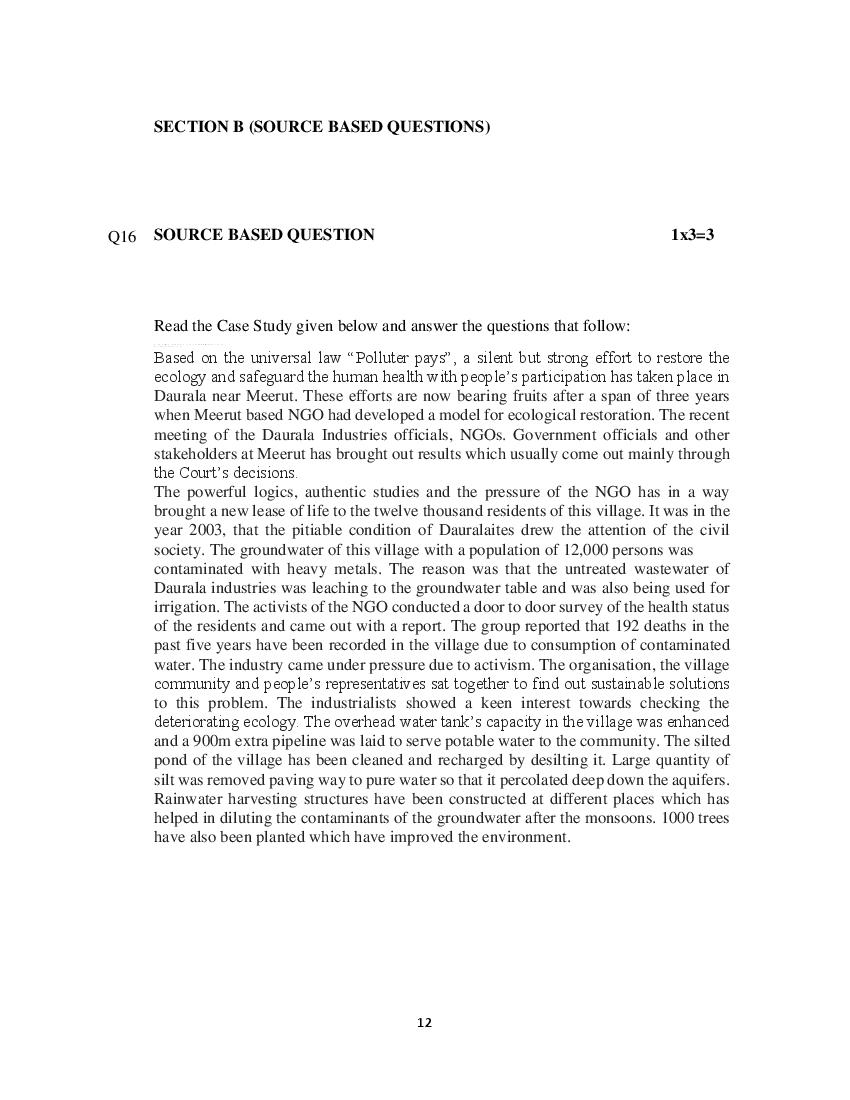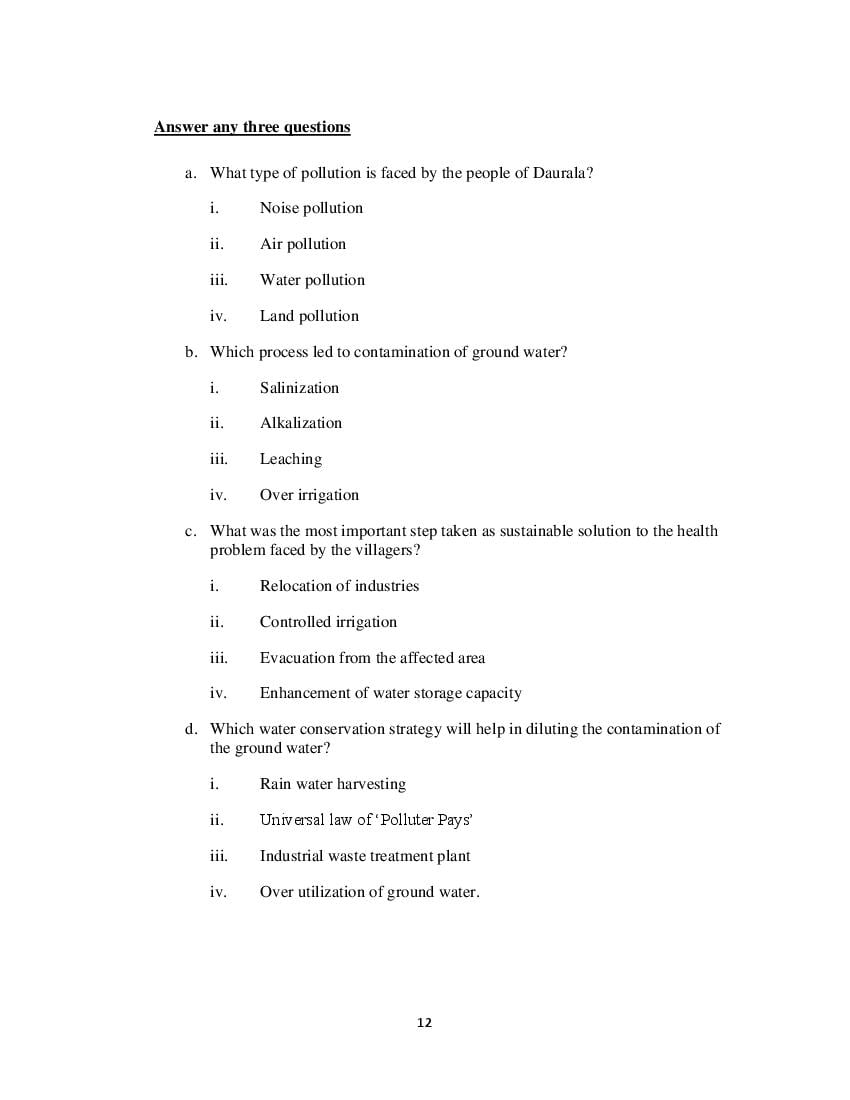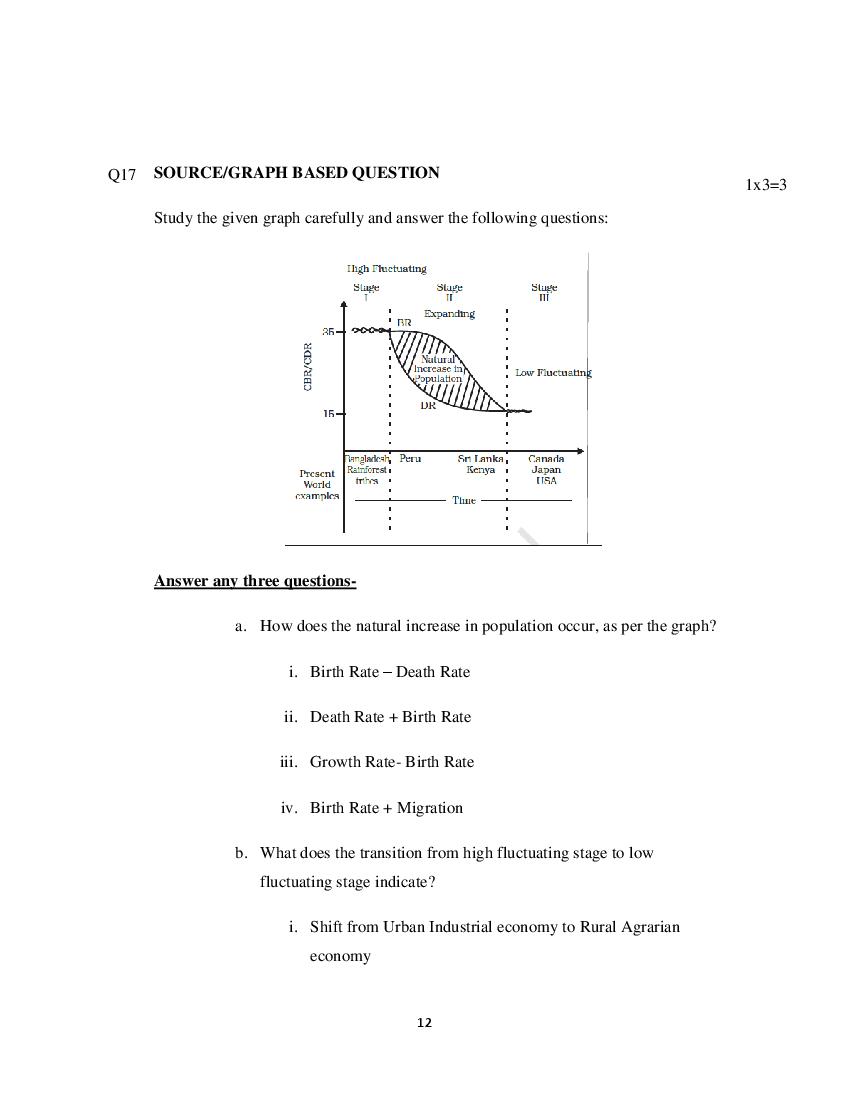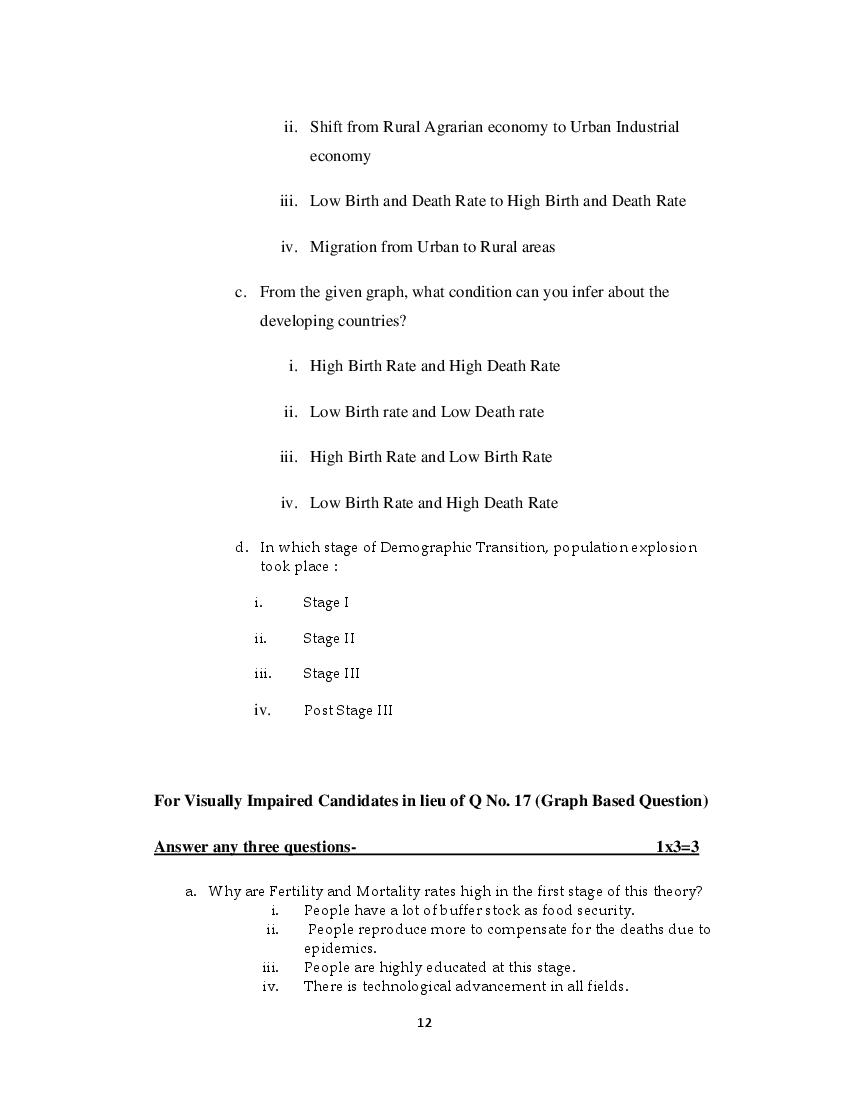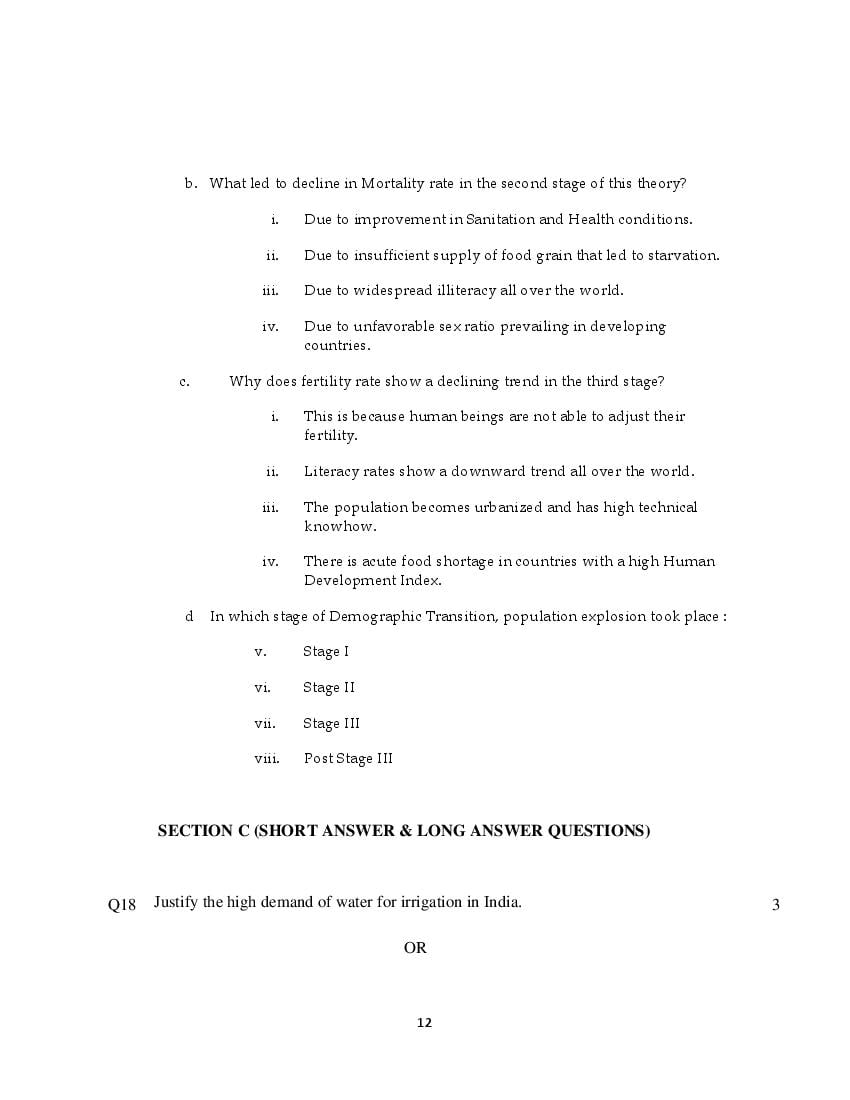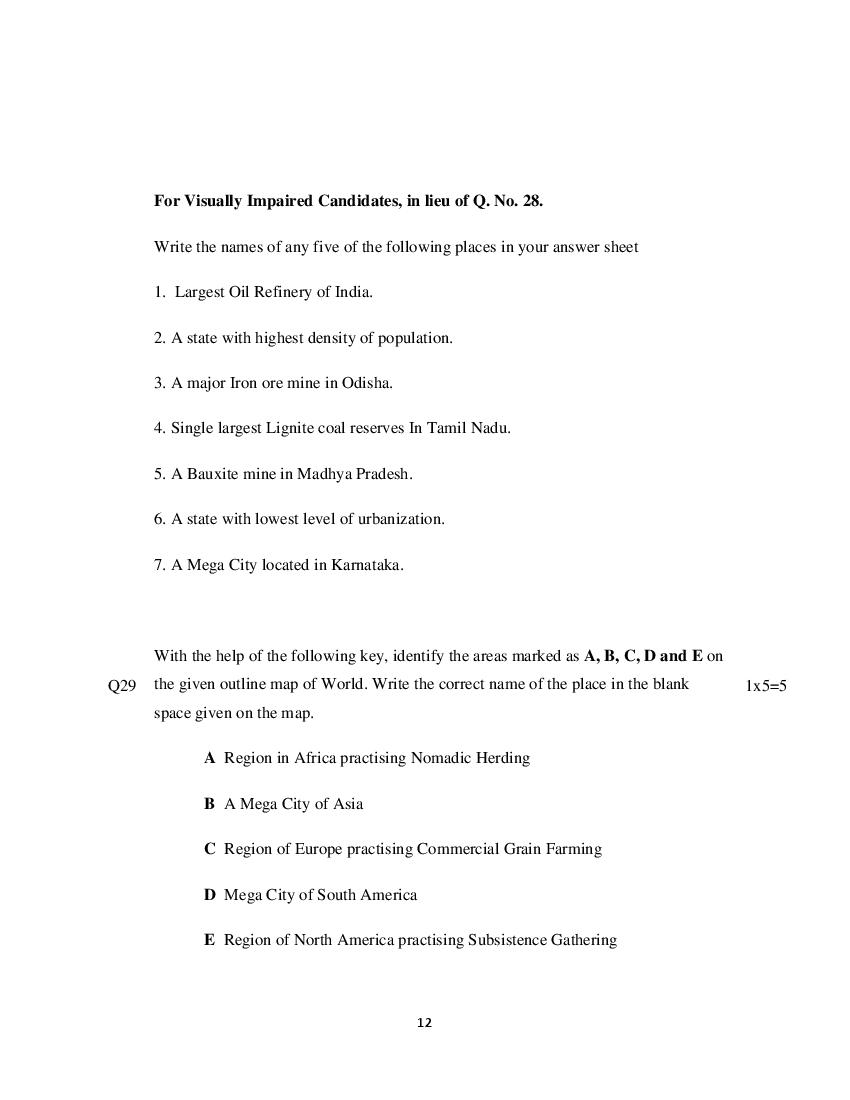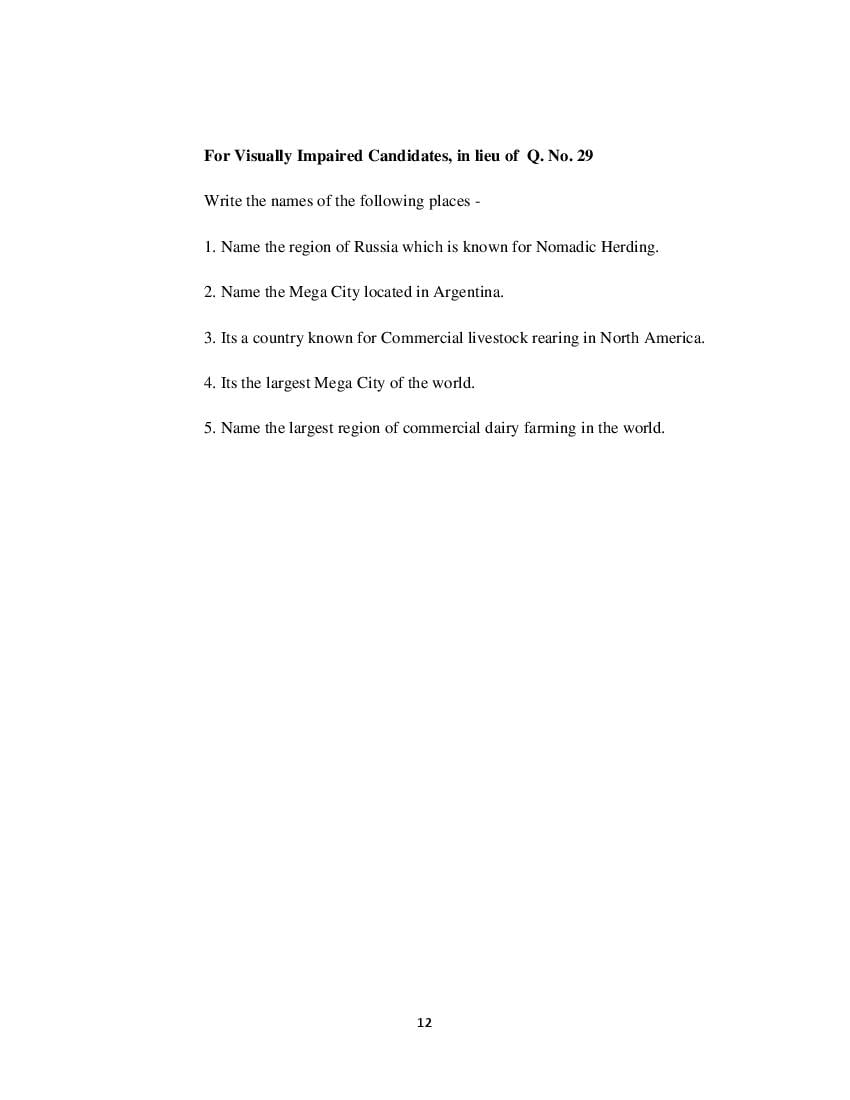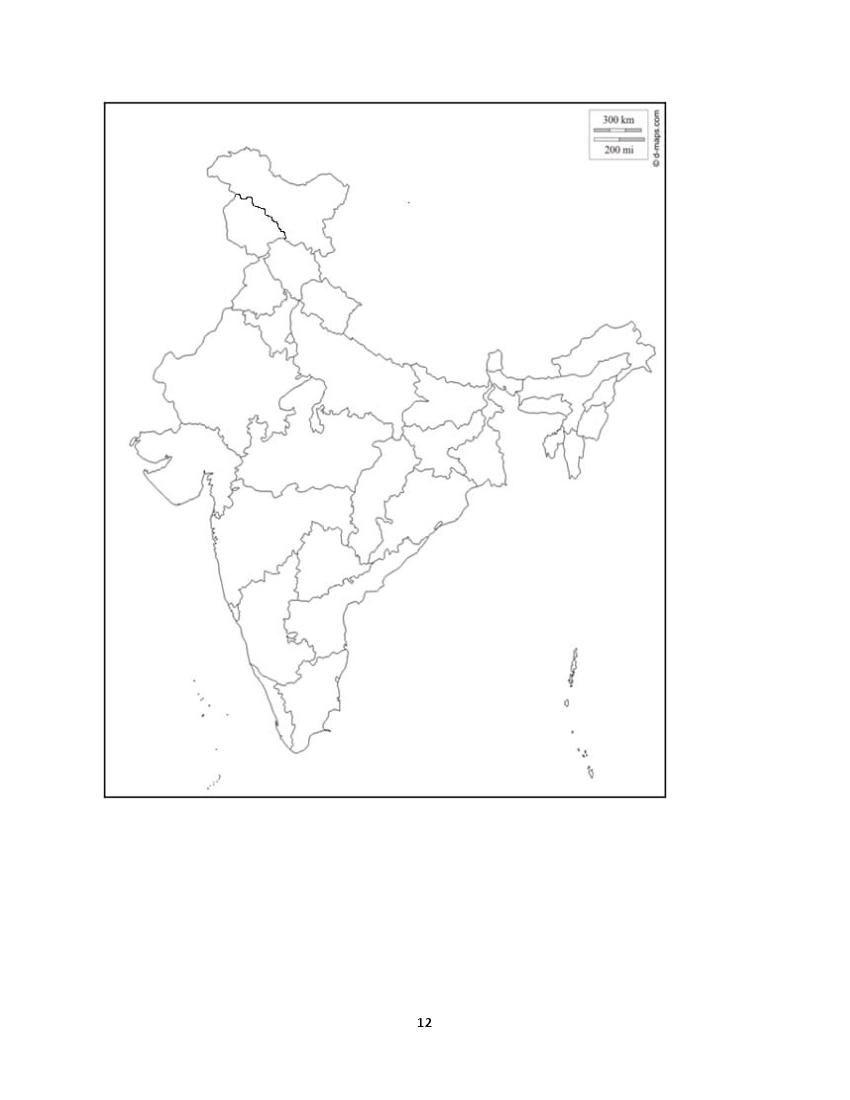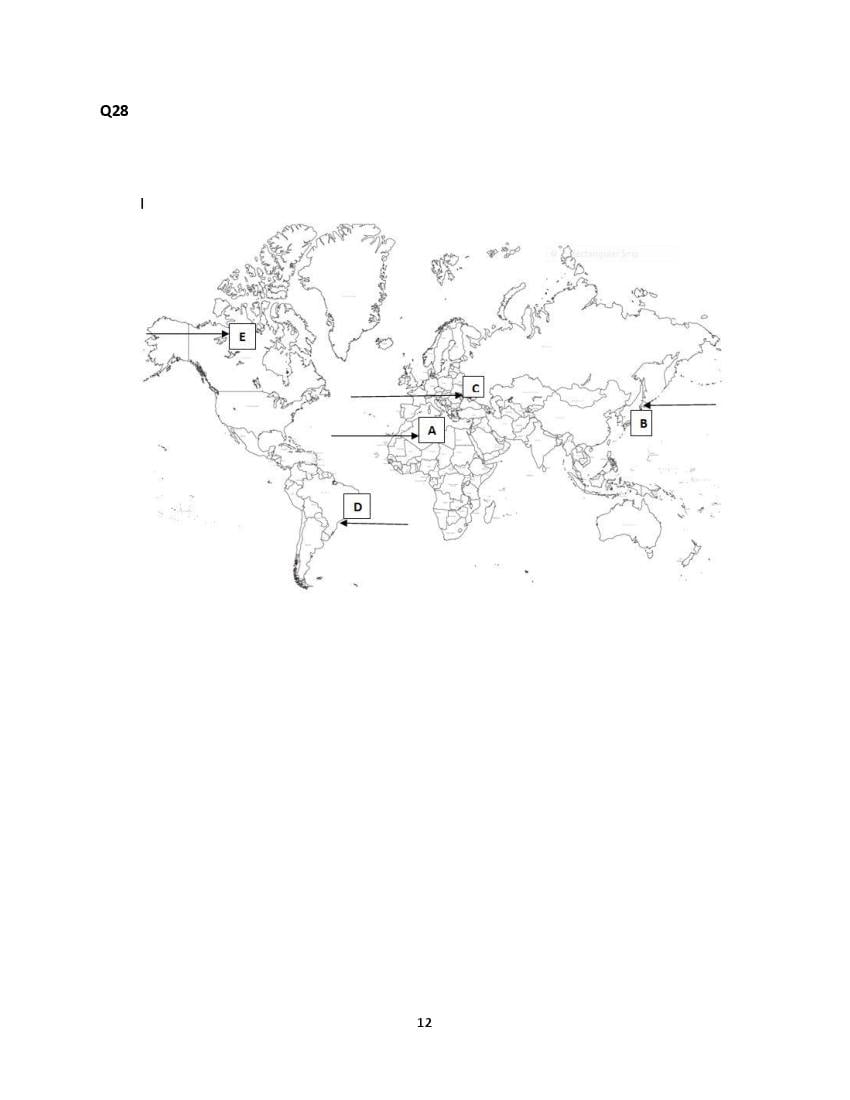 CBSE Class 12 Geography Sample Paper 2021 Marking Scheme
Download CBSE 12th Geography marking scheme for the academic session 2020-2021. The board exam will be of 3 hours and the paper is of a total of 70 marks. Question paper is divided into 3 Sections – Section A, B and C. In Section A, there are Objective type Multiple choice question of 1 mark each.  In Section B, there are Short Source Based and Graph Based questions of 3 marks each. Section C consists of short answer type questions of carrying 3 marks each and the answers should not exceed 60-80 words. Lastly, Section D are long answer questions carrying 5 marks each and the students answer to these questions in not more than 120-150 words.
CBSE Class 12 Geography Syllabus 2021
Geography is basically, the study of the interaction between people and their environments, both natural and human. It is a broad subject and if students will not start preparing for the subject right time, it will be impossible for them to finish the exam syllabus. With the latest CBSE Geography class 12 syllabus released online at cbse.nic.in, students will get to know the chapters and concepts to be covered. From below, students will find the link to download CBSE 12th Geography revised & reduced syllabus.
CBSE Class 12 Geography Previous Year Question Papers with answers
Download CBSE previous year question papers with answers for class 12 Geography from the links provided below. Here, students will find the question paper for the years 2019 and 2018 along with their solutions.
Click Here to download CBSE 12th Geography 2019 Question Paper with Solution.
Click Here to download CBSE 12th Geography 2018 Question Paper with Solution.