Dr. A.P.J. Abdul Kalam Technical University (AKTU), Lucknow, has released the exam results for B.Tech semester 7, fourth year.. The exam was conducted on December 2021 and January 2022. Candidates can check their results at AKTU One View by visiting the official website of aktu.ac.in. Candidates have to be ready with their roll number to check the result through One View. The direct link to check the result is provided here. The results of other semester exams are also expected to be released by March, 2022. The B.Tech semester 7 results have been released for all the institutions under the AKTU.
How to check odd semester result through AKTU One view?
Step 1: First, open the website aktu.ac.in.
Step 2: In the home page, under the 'Student Section' click on 'AKTU One view'.
Step 3: Candidates will be take to a new page, where they have to enter their roll number and search for their result.
The results will be displayed on the screen.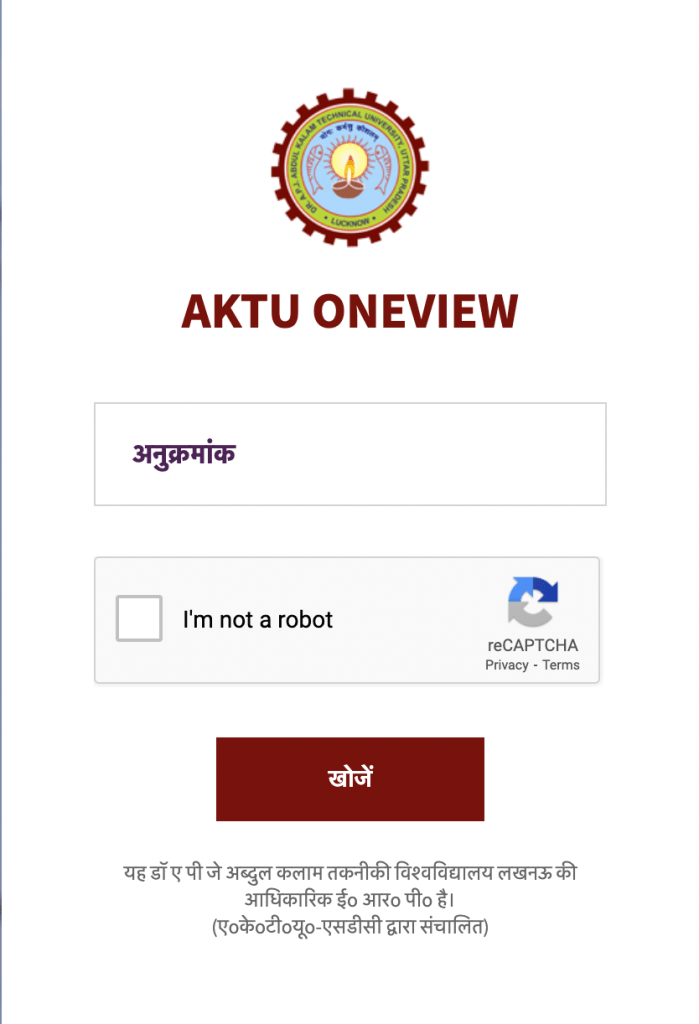 AKTU One view results – Click here for direct link
Alternatively, students can also check their results via the AKTU One View app. Candidates will be able to view their personal details, their internal and external marks in each subject, as well as the total marks. Additionally, candidates will be able to check their grades and the SGPA. In the result, the rows highlighted in red indicate the subjects in which the candidate has failed. If there are any back papers, the students will have to attempt the exam again in the next session and clear them. Candidates are advised to the print their One View result for future purposes. If there are any grievances related to the marks, the students can contact their respective college management.
Dr. A.P.J. Abdul Kalam Technical University
AKTU, previously Uttar Pradesh Technical University (UPTU), is a government university in Lucknow. UPTU was established in 2000. There are around 800 institutes affiliated to AKTU. It offers a wide range of undergraduate and postgraduate courses in engineering, architecture, management, fashion designing and pharmacy among others.
AKTU Admissions 2022
The application process for AKTU is likely to begin by March – April. The admission to AKTU is done through the Uttar Pradesh Combined Entrance Test (UPCET). The exam will most probably be conducted by May-June. The UPCET is conducted for admission to various UG and PG courses. The information brochure for the exam can be expected any time now. The exam will be conducted as a computer based test, for a duration of 2 or 3 hours based on the course chosen. The questions will be of objective type, with each question carrying 4 marks.